Goodbye Plymouth Nursery, Hello English Gardens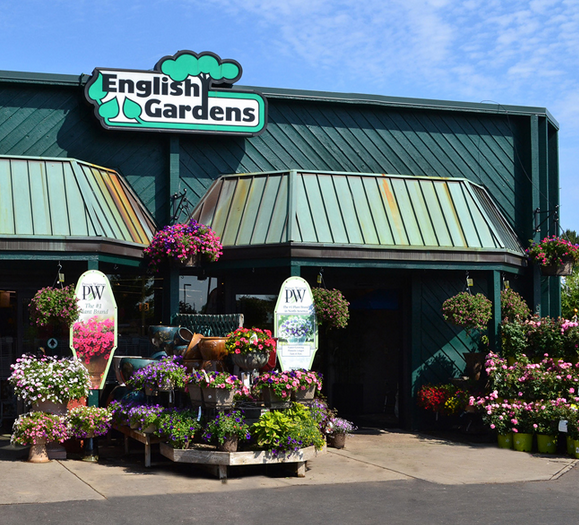 Jan. 10, 2019  PLYMOUTH EAGLE.
Plymouth Michigan News
Area gardeners will have something new to consider this spring when English Gardens opens in the current Plymouth Nursery & Garden Center site.
English Gardens has acquired the 55-year-old garden supply and landscape company according to owner Jeff Jones. This will mark the sixth location of English Gardens in the Metro Detroit area. The family-owned business, led by President John Darin, has locations in Clinton Township, Dearborn Heights, Eastpointe, Royal Oak/Troy and West Bloomfield.
"English Gardens has been looking for a new location in this market since we lost the lease on our Ann Arbor store in January 2018," Darin said. "We are very pleased about this opportunity and look forward to servicing customers who frequented our previous store and meeting current Plymouth Nursery customers. "Jeff and his team have built a beautiful operation. We plan to continue his tradition of offering high-quality products and services, while expanding upon the store's selection." English Gardens will continue to operate the landscaping portion of the business, as well.
"We hope that many of Plymouth
Nursery's current team members will continue on with English Gardens," Darin said. "We're also looking to hire additional people to work in the store and landscaping operation."
Plymouth Nursery closed on Dec. 30 and will re-open on March 1, as English Gardens Plymouth Nursery.
Jones said he will be retiring after more than three decades in the business.
"It is with mixed emotions that I am selling Plymouth Nursery & Garden Center," Jones says. "I am sad that after 55 years this wonderful company will no longer be in the hands of my family. However, it is with great joy that I turn the reins over to English Gardens. "I am certain that English Gardens will continue to serve the loyal Plymouth Nursery customers with the same high-quality products and services for which Plymouth Nursery has become known," he said.
The Plymouth Nursery name dates back to 1931. Jones' parents, Wayne and Nancy, purchased Plymouth Nursery in 1963 from Pete Christensen of Christensen's Plymouth Nursery. The nursery was moved to its present location in 1973. Jones purchased the company from his parents in 1986 and has grown and diversified the business.
English Gardens Plymouth Nursery is on a 19-acre site at the corner of Ann Arbor Road and Gotfredson Road. The store features a 12,000-square-foot retail space and 12,000-square-foot enclosed greenhouse. The outdoor selling space is approximately 9 acres. The store will offer a complete range of garden products and plants for indoor and outdoor living spaces. The new store will also offer other special services, including: Garden Pharmacy, where associates diagnose plant troubles and provide solutions; as well as a Patio Furniture Design Center for custom orders and design services, Darin explained.
Plymouth Voice.