'Get A Job" Movie producer to speak at library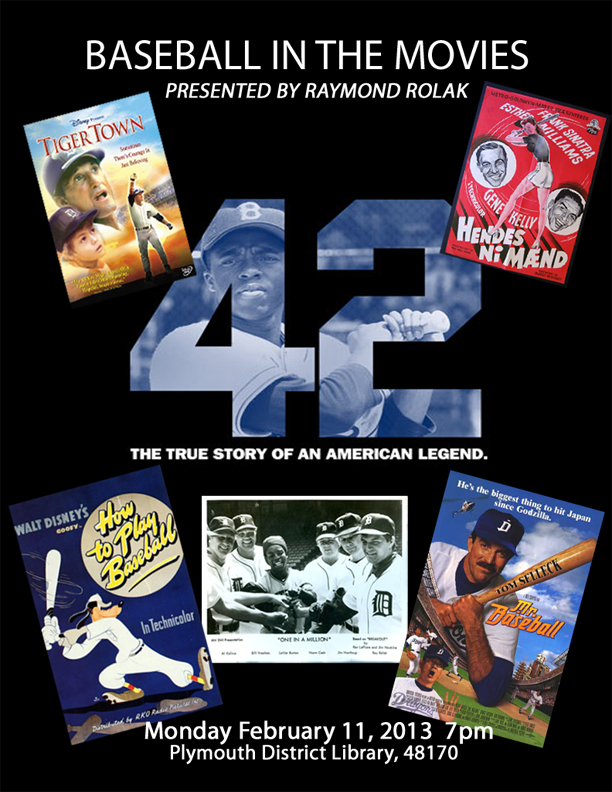 Jan. 31, 2013  PLYMOUTH EAGLE.
One of the loves of Ray Rolak's life led him directly to the other on a path that meandered from Detroit to Hawaii.
Rolak, now a Canton Township resident, was the associate producer on an independent movie, Get A Job, a comedy filmed on Maui. He admits even he may have been a bit star struck as the film included cameo appearances by Mick Fleetwood, Willie Nelson and Pat Simmons of the Doobie Brothers, but otherwise, he enjoyed his second movie-making experience. The film was in limited theatrical release last month and is now available on several other platforms, including DVD, Rolak said. "The distribution paths change almost daily. The movie was very heavy in Hawaii and got a lot of play as an indie giant. This is huge, only one in a thousand indies make it to DVD."
Movie making on an independent scale isn't an easy prospect and requires hard work and discipline, something Rolak was familiar with from his first job in films.
Rolak's first love, baseball, led him to the movies when he was playing at Wayne State and was an assistant baseball coach at the college. "We heard they were making a movie about baseball, One in a Million, in Detroit with LaVar Burton, so I took some of the players from the Detroit Parks and Recreation Baseball Team for a tryout and to offer some technical advice.
"That expanded to a speaking role in the movie and we ended up shooting in Detroit, Chicago, Milwaukee, Joliet and Toledo," he said. His baseball career led him to Hawaii, where he was playing in a development league when he struck up a friendship with the father of the writer/director of Get A Job, Brian Kohne. He mentored the future writer/director in soccer and other sports. When it came time to put the movie project together, the now adult Kohne remembered his old friend and coach and knew of his movie experience, and Rolak agreed to sign on as associate producer.
"We filmed in 28 locations on Maui in 22 days," Rolak said. "But the finished project is more than worth it. The music in the film is just taking off. One of the musicians, Jake Shimabukuto gave George Harrison ukulele lessons and Carolyn Omine, the lead writer for The Simpson's TV show, are only two more who add talent to the project."
The full-length comedy took Kohne more than four years to complete, but he claims it was a labor of love.
"The movie has taken on a life of its own," Rolak said, "and the soundtrack is selling beyond all expectations."
"The story is about a man child who has no interest in any kind of job and the employment agent tasked with turning him into a success story for his company," Rolak said. "It is really a lot of fun and everybody enjoys it."
Between his baseball and movie careers, Rolak was involved with the sports foundation at San Jose State in New Mexico and then moved back to Detroit where he worked in aviation industry in-flight services with Republic, Northwest and Delta air- lines. His love of "the game" never diminished and he also did professional sports broadcasting and produced a number of anthologies for national broadcast.
Rolak is going to merge his two loves with a program at the Plymouth District Library at 7 p.m. Feb. 11, called Baseball In The Movies, a multimedia production centered on baseball films.
"There have been more than 200 base- ball films going back to the 30s," Rolak said. He will display some rare baseball movie posters and movie artifacts. There will be a prize awarded, he said, for the best or most unusual baseball cap in the audience.
There is no cost for Rolak's presentation. The Plymouth District Library is located at 223 S. Main St. Pre-registration is request- ed at (734) 453-0750.
Information about the soundtrack and DVD of Get A Job is available at GetAJobMovie.com.