Full Agenda for last City Commission Meeting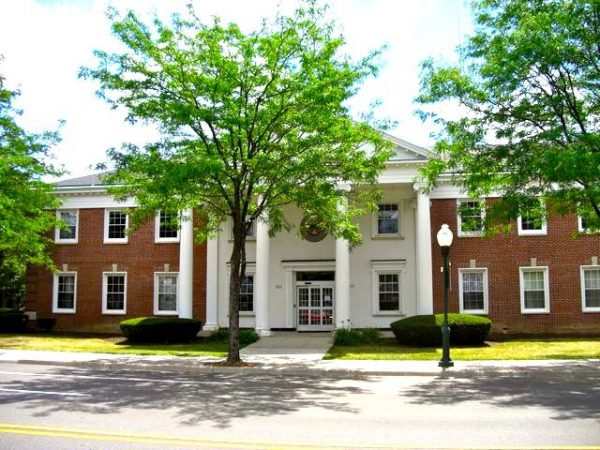 Dec. 16, 2018  PLYMOUTH VOICE.
Plymouth Michigan News
The last Plymouth City Commission Meeting of the year is packed with new and old business.
AGENDA
1)      CALL TO ORDER
a)      Pledge of Allegiance
b)      Roll Call
2)      CITIZEN COMMENTS
*Allows up to three minutes to present information or raise issues regarding
items not on the agenda.
*Comments must be addressed to the City Commission and limited to the
subject of the item.
*Speakers should first identify themselves by clearly stating their name and
address.
3)      APPROVAL OF THE AGENDA
4)      ENACTMENT OF THE CONSENT AGENDA
a)      Approval of December 3, 2018 Commission Study Session Meeting
Minutes
b)      Approval of December 3, 2018 Commission Regular Meeting Minutes
c)      Annual State Highway Permit – Ann Arbor Road
d)      Annual County Water/Sewer Operations Maintenance Permit #A-19064
e)      Annual County Roads Pavement Restoration Permit #A-19119
5)      AUDIT PRESENTATION
6)      COMMISSION COMMENTS
7)      OLD BUSINESS
a)      2019 Art in the Park Special Event Application
b)      Storm Water Ordinance Change Illicit Discharge Elimination – Final
Reading
8)      NEW BUSINESS
a)      MDEQ Grant & Loan Resolution of Support – 100 S. Mill Street
b)       Special Assessment Report – Parking System
c)       Authorization to Hire – PD
d)      Additional Work Liberty and Starkweather
9)      REPORTS AND CORRESPONDENCE
a)      City Commission Liaison Reports
b)      Appointments
10)     ADJOURNMENT
The Commissioners meet at the Plymouth City Hall Chambers at 7:00 p.m. on Monday, Dec. 17, 2018, at 201 S. Main Street.
Plymouth Voice.