Fiddler on the Roof comes to Village Theater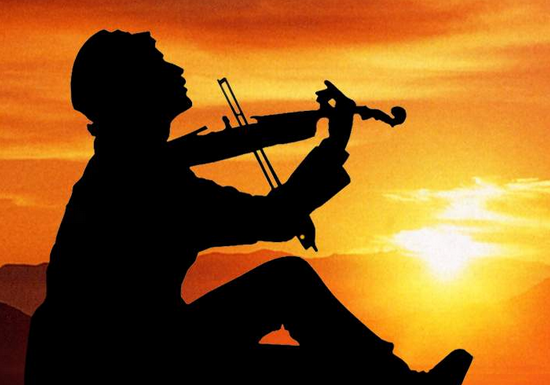 Feb. 7, 2015  PLYMOUTH EAGLE.
Plymouth Michigan News
Local performers will bring the Broadway version of Fiddler on the Roof to the Village Theater in Canton this weekend, Feb 6-8.
Fiddler on the Roof is the story of Tevye, the father of five daughters, and his attempts to maintain his Jewish religious and cultural traditions, as outside influences encroach upon his family members' lives. He must cope both with the strong-willed actions of his three older daughters who wish to marry for love and the edict of the Tsar that evicts the Jews from their village.
"This show is timeless and great for the entire family," said director Connor Rhoades, a Plymouth Community Educational Park graduate now studying theater education at Eastern Michigan University. "I am so excited to bring such a time-honored show to Canton on its 50th anniversary. With 18 musical numbers and a cast of more than 50 talented performers ranging in age from 6 to 22, this show has a little something for everyone in the family," he added.
More than 100 performers from throughout metro Detroit auditioned for the production in November. Brandon Waldenmayer of Canton Township won the role of Tevye.
"I'm honored to be part of such an extraordinary cast," Waldenmayer, a junior at Eastern Michigan University double majoring in Children's Theater and Public Administration, has performed in more than 50 shows including The Cowardly Lion (the Wizard of Oz) and Felix Ungar (the Odd Couple).
In addition to the public performances, Forever After Productions will present two performances for local students.
"The school shows are an important part of what we do bringing this level of theater performance to young people who may not otherwise have the opportunity to attend a touring production" said show producer and choreographer Debby Ash.
Forever After Productions is a community theater company based in Plymouth. Since 2009, they have produced 25 full-stage musical and dramatic productions throughout metro Detroit including the Power Center in Ann Arbor, The Berman Center in West Bloomfield, and The Village Theater in Canton.
Tickets are $17 and are currently on sale. Tickets can be purchased at www.iheartforever- after.com or by calling Forever After Productions at (734) 547-5156. Groups of 15 or more are $15 per ticket. The Village Theater at Cherry Hill is located at 50400 Cherry Hill Road in Canton.
Plymouth Voice.