Downtown flood plain area may be re-mapped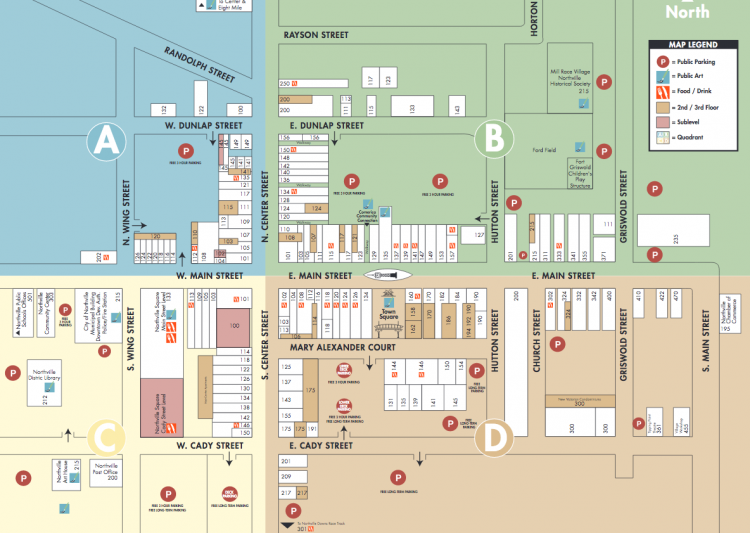 Dec. 26, 2019  PLYMOUTH EAGLE.
Plymouth Michigan News
The flood plain in the City of Northville could be reduced in light of recent engineering studies.
City Manager Pat Sullivan responded to an inquiry from resident Jim Koster of St. Lawrence Boulevard during the recent meeting of city council members. Koster asked why the flood plain is being re-examined during the public comments portion of the meeting agenda.
Sullivan explained that a recent survey of the Northville Downs area, submitted by the developer to the Federal Emergency Management Authority (FEMA), showed that the flood plain could be significantly reduced. This information, based on actual measurements, was unknown when the Master Plan was being developed, Sullivan said. Sullivan explained that FEMA is the agency that creates the flood plain map with input from the county. FEMA doesn't survey the entire elevation of a flood plain, but rather surveys points along the land and assumes linear progression from one point to another. He noted that Wayne County and Oakland County update their flood plain possibly once every 10 years, and that data is also part of FEMA's calculations.
City engineering firm OHM reviewed the calculations made by the developer's engineering consultant, Sullivan said. The new information could change the density calculations at the Northville Downs property which when the master plan was being developed, prevented building on half of the 50-acre site due to flood plain restrictions.
Sullivan said that planning commission members want to use the new information as they considers changes to the master plan. FEMA representatives indicated that the amendments to the flood plain could be approved once they receive additional requested information.
Plymouth Voice.
Map: Northville DDA