Domestic abuse ordinance OK'd in Canton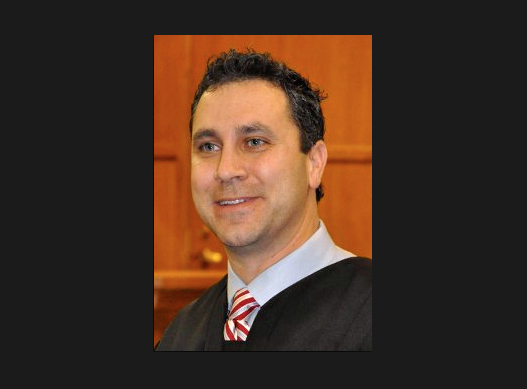 35th District Court Judge James Plakas
Oct. 27, 2015  PLYMOUTH VOICE.
Plymouth Michigan News
Misdemeanor domestic abuse cases which occur in Canton Township will now be prosecuted in the 35th District Court rather than by Wayne County.
The second reading of a local ordinance changing the jurisdiction for some cases was approved by a vote of the Canton Township Board of Trustees last week, over the objections of Wayne County Prosecutor Kym Worthy. Worthy, who attended the board meeting, told the trustees that the claim by local law enforcement that her office had lost or failed to respond to 40 warrant requests in domestic abuse cases was "wholly incorrect."
"We have documentation for each and every warrant that was ever sent to us by the Canton Public Safety Department," she said.
"We stand by our statistics," Canton Public Safety Director Todd Mutchler said. The vote of the board of trustees to assign some domestic abuse cases to local prosecutor Greg Demopoulos was unanimous after a motion by Tom Yack to table the question for more discussion was withdrawn.
Worthy insisted her office has never lost or ignored warrant requests from the township. She said that some information sent to her office from Canton police was being faxed to an incorrect domestic violence unit. She added that her office has accounted for every case Canton investigators claim was missing and recited a detailed report of those cases during the meeting, saying that each case was prosecuted, dismissed or is still pending.
She said her office has had difficulty in obtaining information on the cases Canton police said were missing. Mutchler responded that his department has experienced similar difficulties in obtaining information from Worthy's office.
The newly-adopted ordinance is an effort to bring swifter justice for victims according to township officials. Discussion of the new ordinance began more than a year ago when 35th District Court Chief Judge James Plakas expressed his concerns about the number of domestic violence cases being dismissed at the pretrial stage, according to Kristin Kolb, corporation counsel for the township.
Kolb told the board members that the new ordinance had been "in the works" for more than a year.
"And never a phone call to me," Worthy responded. She went on to note that the prosecution of such cases is difficult, at best, because victims are often reluctant to cooperate and that the attorneys in her office have special training in the handling of these cases. She also said that Canton was exposing the municipality to risks of lawsuits in the handling of these cases.
She said her office would be watching the prosecution of these cases at the local level.
"We have our radar on Canton now," she said.
Plymouth Voice.