Community welcomes new Fire Chief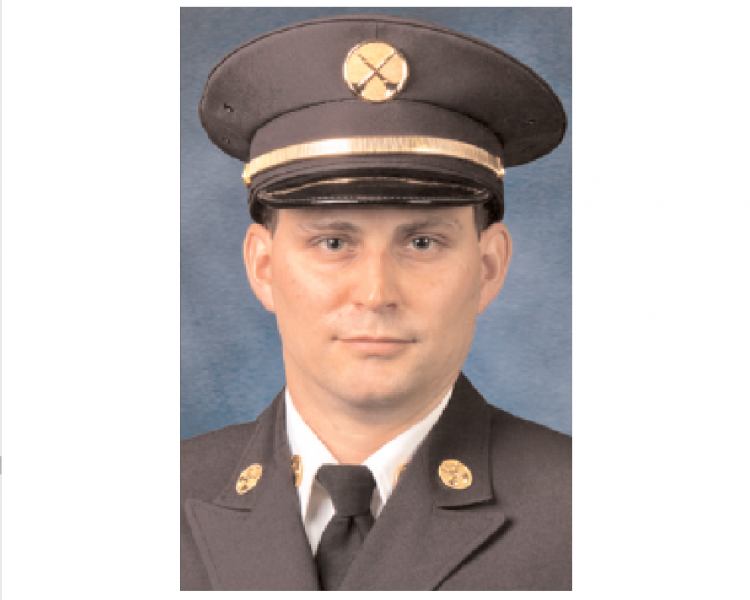 Jul. 29, 2021  PLYMOUTH EAGLE.
Plymouth Michigan News
Matt Samhat has been named as the new chief of the Northville City Fire Department (NCFD).
The Northville Department also provides all emergency fire services to the City of Plymouth and operates from two stations, one at Plymouth City Hall and one in Old Village.
Samhat has risen through the ranks of the Northville department after joining the force in 2012 as a firefighter and later becoming an emergency medical technician (EMT). He then advanced to serve sequentially as lieutenant, captain, and fire marshal in 2020. He fills the post that opened with the retirement of former Fire Chief Steven Ott July 2.
The Northville City Fire Department provides fire suppression, basic life support, EMS, fire prevention and inspection services and public education for the cities of Northville and Plymouth. The combined department operates out of three stations and includes a full-time fire chief and 55 part-time and paid on call firefighters and EMS responders.
Between the two cities, the department serves an area of 4.5 square miles and a residential population of 15,000. The department responds to approximately 1,600 calls for service each year, according to official records.
"I'm excited to assume the role of chief and to continue the partnership between Northville and Plymouth," the new chief said.
Samhat said his goal as chief is to continue to advance the department by integrating technology into systems and bolstering the recruitment and retention program to combat the shortage of individuals entering the fields of fire and EMS.
What he likes most about firefighting and EMS work, he said, is "having greater involvement in the community and being able to help those in need."
Samhat earned his bachelors degree in Criminal Justice from Michigan State University, and attended the Fire Academy at NCFD. When he learned that most runs involve a medical component, he also earned his EMT license. In addition to his fire- fighting and fire officer certifications, Samhat is a certified State of Michigan Fire Inspector, and a member of the Western Wayne County Urban Search and Rescue Team. He was named Firefighter of the Year for NCFD in 2019 and received commendations from the Novi Department of Public Safety for assisting that agency.
"Ten years ago, I never would have thought I'd be chief, but as soon as I started in the fire service I learned it was my passion," he said.
"It became natural to continue to learn and move through the ranks."
While serving as an on-call firefighter, he worked in construction as his main occupation. He owns a property investment and management company, Samhat Investments, which he will continue to operate outside of his fire chief role. His construction company, however, will be put on hold, he said.
In his spare time, he plays baseball and volleyball with his children, Max and Lila, and enjoys hiking and camping with his wife, Annie, and their children.
Plymouth Voice.