Blocked rail crossings plague city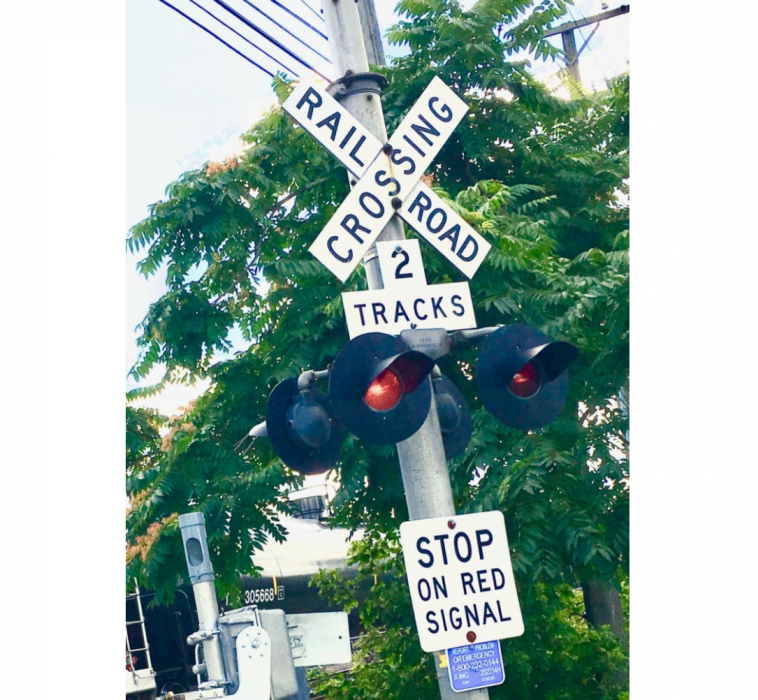 Oct. 23, 2017  PLYMOUTH VOICE.
Plymouth Michigan News
Updated 10-24-17
Train delays continue to vex Plymouth motorists and tie-up daily traffic.
Numerous complaints by disgruntled motorists regarding CSX trains blocking crossings continue to flow into Plymouth City Manager Paul Sincock's office with no apparent relief in sight. Observers say the time delays are growing longer and longer as is the length of the trains.
This Monday crossings at Mill Street and Haggerty Road were blocked for approximately six hours by slow moving or stopped CSX freight trains stretching east to west.
The complains prompted Sincock to issue the following statement:
"CSX Railroad Trains are regulated by the Federal Government and the local units of government or the City have no authority over trains or how long they block crossings.  Our best recommendation is to contact your federal legislators and request relief." 
Sincock recommended upset motorists contact the railroad and their local congressmen each and every time there is an unacceptable delay and posted their contact information in his e-mail release.
Congressman David Trott – 248-528-0711
Senator Debbie Stabenow – 313-961-4330
Senator Gary Peters – 313-226-6020
CSX Railroad Emergency – 1-800-232-0144
Extension 1 to report crossing blocked
CSX Regional Vice President Tom Livingston – 708-832-2169
Federal Railroad Administration – 419-259-7570
In a written response to an inquiry by The Eagle last month, CSX Assistant Vice President for Media and Communications Rob Doolittle apologized to Plymouth and Canton residents who have experienced blocked crossings but offered no plan of action or timeline for relief.
"CSX is transitioning to a new operating model, called Precision Scheduled Railroading, which is intended to optimize the use of all assets, including locomotives, rail cars and infrastructure, in providing a cost-effective, reliable, predictable freight-transportation product to customers.
"This transition requires dramatic change in many aspects of the company's operations and some customers and other stakeholders have experienced unintended effects, including longer trains, as our organization has evolved. We have acknowledged these issues, and we are committed to working through and resolving them as quickly as possible. Safety remains our key priority and factors into every decision the company makes regarding its employees, customers and the communities we serve," Doolitte said.
For the past month, almost daily, CSX yard crews have been observed doing track and signal work within the city limits.
See More:
https://plymouthvoice.com/continued-train-delays-spark-residents-complaints/
Plymouth Voice.
Photo: © Don Howard / Associated Newspapers