Amphitheater proposal faces public backlash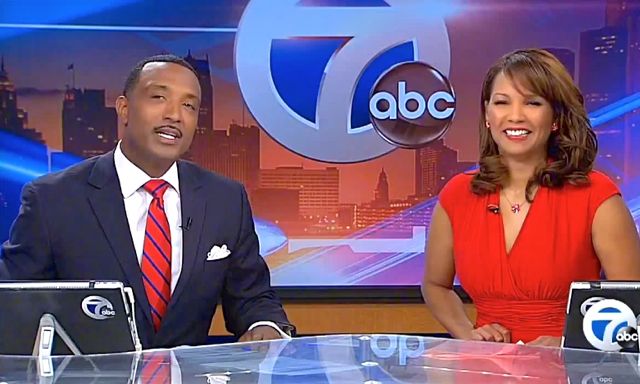 Jul. 15, 2014  PLYMOUTH VOICE.
Plymouth Michigan News
Despite the outcry, township officials quietly surge ahead
Public comment, petitions, lawn signs and social media are screaming out residents objections to a 400-seat planned amphitheater and band shell set for construction in the Plymouth Township Park.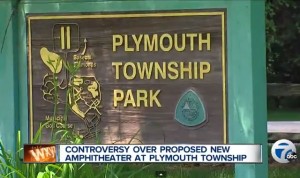 TV news crews canvasing neighboring subdivisions and banging on doors are recording the escalating debate over the very necessity of the grandiose project going up in the small park. Say nothing to the fact that the townships leaders want to build their project directly on top of a protected Rouge River watershed, a 100-year floodplain right in the backyards of some of the priciest homes in the township.
Local newspapers and websites are having a media holiday as the township supervisor denies any problems with his impractical idea that favors arts and culture spending over public safety. Critics say they believe the final cost of the amphitheater will be significantly higher than the $350,000 estimate.
Last year in a secret letter obtained with a Freedom of Information Act (FOIA) request it was uncovered that Township Fire Chief Mark Wendel had reported to Township Supervisor Richard Reaume the dilapidated, outdated and hazardous equipment along with the inadequate staffing in the Plymouth Township Fire Department had left the community in an unsafe position
"This is one of those items that adds to the attractiveness of the community." Said Reaume bragging about amphitheater. "We continue to want to put amenities throughout the area whenever we can."
Reaume recently told the Detroit Free Press the amphitheater was being built to host children's performances, puppet shows, weddings and other low-amplification events, insisting that the amphitheater has an "ample number of supporters."
Plymouth Township Trustee Bob Doroshewitz says he agrees with residents who voiced their concerns over noise and traffic and those voters should have been apprised of the depth and details of the project before any building or financial commitments were made.
"We had no discussion (of the details) until the (Board) meeting on April 23, 2013. This was done intentionally. By the time you were informed-the decision had been made. By the time I knew about it, it was a done deal."
"It was presented like with the urgency-it has to be done today or we'll miss the construction window," he said. Doroshewitz said he believes the entire process was designed to keep residents in the dark.
Doroshewitz, said he feels the whole project needs a "critical review."
Last week a two-track drilling rig breached the property cutting into the soil and taking down growth and small trees. The rig was owned by PSI Engineering and Consulting, the firm Plymouth Township retained to remove core samples.
PLYMOUTH VOICE.
LINK TO WXYZ-TV STORY:
www.wxyz.com/news/controversy-over-proposed-amphitheater-in-plymouth-township