100-year-old veteran celebrates with medals, memories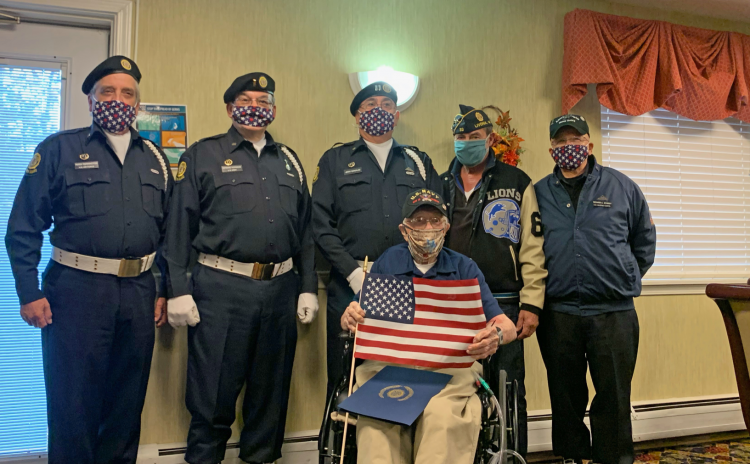 Nov. 12, 2020  PLYMOUTH VOICE.
Plymouth Michigan News
Special salute
Don Howard
Staff Writer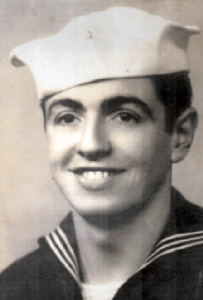 World War II veteran Gordon Macorkindale is a brand-new centenarian, who celebrated his 100th birthday in grand style just before Veterans Day.
Macorkindale, whose birthday was Oct. 26, is known as "Corky" by his friends. He served in the U.S. Navy from 1942 to 1946 in war-torn Guam; a U.S. territory in the Mariana Islands captured by the Japanese from the U.S. in 1941, and remembered for the fierce fighting and more than 7,000 American casualties.
As he reminisced about his military service, Macorkindale said his first assignment was at the Naval general store on the Pacific tropical island where he served as clerk and took care of personnel matters. Macorkindale said he joined the Navy because the recruiting station "was right there in Grosse Ile and because it offered a bowling alley on-site…I loved bowling and my scores were always in the 200s.
"I organized all the tournaments between different branches of the Army, Navy and Air Force," he recalled about those first years in the military.
Macorkindale was an avid golfer along with his recognized bowling prowess. He has received numerous awards for his bowling skill and high scores.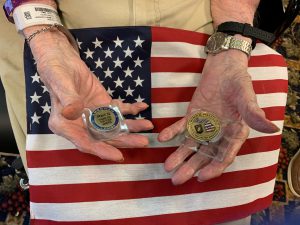 Last week, surrounded by his family, friends and loved ones at American House Westland Hunter, the staff made sure Macorkindale's 100th birthday included a very special party, presenting him with gifts and a surprise visit from members of the American Legion.
Members of American Legion Post 32 Honor Guard presented Macorkindale with a Special Recognition Service Medal and a POW (Prisoner of War) recognition medal 74 years after his honorable discharge in 1946.
Macorkindale married his wife, Doris, in 1950 and they were married for 49 years before her death. The couple had three children and his two sons and his daughter have made him the grandfather of seven and the great-grandfather of eight.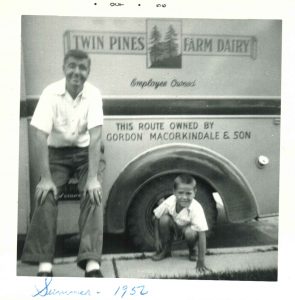 Following his honorable discharge from the military, Macorkindale and his brother and brother-in-law went into business as Twin Pines Dairy milkmen.
When staff members asked the veteran how 100 feels, he had his usual spirited answer.
"I don't know I've never been 100 before, but I feel great this month. I've felt really loved and a little tired from partying."
He also said his best advice to the younger generation would be to "be happy and do your best to stay happy, that's the key!
Plymouth Voice.