Weekend Calendar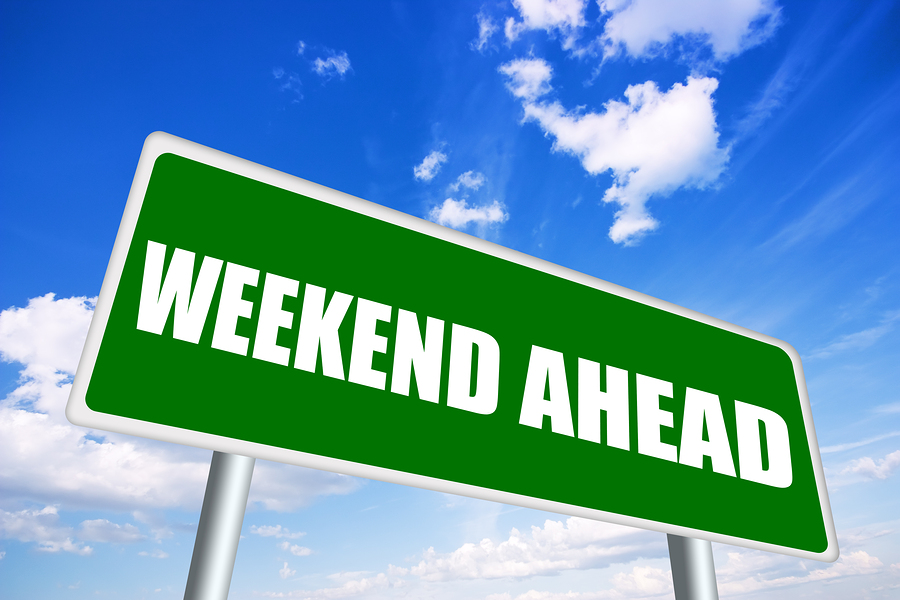 Hines Drive will be closed to vehicle traffic
for cyclists, skaters, runners and walkers!
Every Saturday beginning May 3 through September 27, Wayne Country Parks will close a six mile stretch of Hines Drive from Ann Arbor Trail to Outer Drive from 9:00 a.m. to 3:30 p.m. to give residents the opportunity to exercise without having the added concern of oncoming vehicle traffic.
Parking is available at the Hines Park-Warrendale Area (Warren Avenue, east of Telegraph) and Hines Park-Nankin Mills Picnic Area (Hines Drive, east of Ann Arbor Trail).
For additional information on the Saturday in the Park program or any other Wayne County Parks event, please call (734) 261-1990 or visit www.parks.waynecounty.com
Frog class May 2
Wayne County Parks will be offering lessons about the many different species of frogs and toads in Michigan and worldwide from 6-8 p.m. tomorrow, May 2, at the Nankin Mills Interpretive Center in Westland.
Participants will learn to recognize a variety of frogs, their calls as well as discover the adaptations that help them survive their environment.
Children will enjoy an amphibian craft. Students should bring a flashlight. As part of the program, all will carpool to the nearby Holliday Nature Preserve and venture out on an evening hike, to enjoy the spring sounds of frog romance so participants are urged to dress for the weather.
The program is recommended for those 7 and older. The fee is $6 per child and $2 per adult.
Space is limited. Advance registration and prepayment is required at the Wayne County Parks office, 33175 Ann Arbor Trail, Westland, MI 48185 or by phone at (734) 261-1990.
Cash, credit card or check payable to Wayne County Parks is accepted.
Wayne County "Bark in the Park"- Dog Walk
Bring your dog for some tail wagging fun to the first annual Wayne County Bark in the Park Dog Walk on Saturday, May 3 at 9:00 a.m. at Nankin Mills Park in Westland.
Participants will begin at Nankin Mills Park in Westland and walk one mile to the Wayne County Parks Dog Park.  The dogs can enjoy some off-leash time while their owners check out offerings from many pet-related vendors.
At the conclusion of the event, all will head back to Nankin Mills for snacks for doggies and people. The cost is $10 per dog, which includes a doggie bandana and dog treats.
Proceeds from this event will go toward the maintenance and upkeep of the Wayne County Parks Dog Park. Registration forms can be downloaded from the Parks website, www.parks.waynecounty.com. The Wayne County Parks Dog Park is located at Hawthorne Ridge Park on Hines Drive, west of Merriman Road in Westland.
Potters plan spring sale
The Village Potters Guild will host the annual spring sale from 11 a.m. until 7 p.m. Friday May 2, from 10 a.m. until 6 p.m. Saturday May 3 and from noon until 4 p.m. Sunday May 4.
Functional and decorative pottery created by members of the guild will be available at this yearly event.  Tableware, tiles, jewelry and a wide range of decorative and framed pieces will be sold.
The studio is located at 340 N. Main St. in Plymouth behind the Crossings Restaurant. For more information or directions to the studio for the sale, visit www.villagepottersguild.org or call (734) 207-8807.
Zombie Fun Run set
Maybury State Park and the Northville Parks and Recreation Department will host a 5K Zombie Fun Run from 6:30-8:30 May 4. Runners will have to get through the route uninfected by the zombie horde. Those younger than 16 must be accompanied by a registered adult.
The fee for the event is $25 per runner.
Volunteer Zombies are also needed for the event. Zombies must arrive in full makeup and be 16 or older. Registration deadline is May 2.
Participants should enter Maybury State Park through the Eight Mile Road entrance. Vehicles must have a recreation passport from the state.
For more information or registration, call (248) 349-0203.
Museum serves children's tea
Youngsters and their dolls are invited to a tea party at the Plymouth Historical Museum, at 2 p.m. Sunday, May 4. Children can dress up, choosing from an assortment of outfits with fancy boas or hats. Participates can have their photos taken while dressed up, and also participate in make and take activities, where they will make a Mother's Day card, a frame for their photo, and will get a flower to plant in the yard.
Tickets for the tea are $30 for one adult and one child (an adult escort is required); additional children's tickets can be purchased for $18 each.
Tickets may be purchased at the Plymouth Historical Museum, or at the museum web- site using Paypal (http://www.plymouthhistory.org/ events/Hello-Dolly-Tea_ET710.html? SortBox=201405).