Police crackdown on illegal fireworks starts this week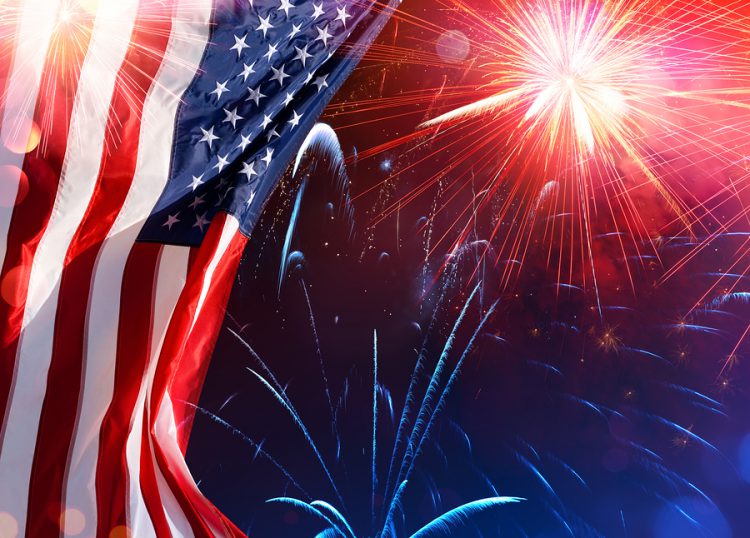 Jun. 28, 2019  PLYMOUTH EAGLE.
Pymouth Michigan News
Julie Brown
Staff Writer
Plymouth Township resident Susan Bondie is a fan of the downtown Detroit fireworks display but has no tolerance for the explosives anywhere near her home.
"They're wonderful but that's where they belong," Bondie said of the fireworks over the Detroit River which Canadians also enjoy. Bondie said in addition to the noise and damage the devices produce, there are several other negative factors about them in the world of today. She said one of her concerns includes military veterans with post-traumatic stress disorder who find the noise and even the smell of fireworks a difficult situation.
Pets, too, suffer during the ignition of fireworks in local communities, added Bondie.
Bondie's concerns were obviously heard in Lansing with new state laws enacted to restrict the use of fireworks to limited times of the year, but many people are unaware that the state laws also determine the locations where fireworks are legal to use, even during prescribed times.
New state laws limit the use of fireworks to between 11 a.m. Dec. 31 and 1 a.m. on the immediately following Jan. 1; the Saturday and Sunday immediately preceding Memorial Day between 11 a.m. and 11:45 p.m. on each of those days; June 29 to July 4 between 11 a.m. and 11:45 p.m. on each of those days; July 5 between 11 a.m. and 11:45 p.m. but only if that date is a Friday or Saturday and the Saturday and Sunday immediately preceding Labor Day between 11 a.m.
Most local communities in our area have also enacted local ordinances complying with the new state times making the ignition or explosion of fireworks outside the prescribed times both a state and local infraction.
Westland officials were among those to change the local firework ordinance in the city to align with Michigan State Firework Safety Act of 2018 which allows for more municipal control of fireworks. The issue generated a significant number of complaints from residents each year, particularly during the warmer months, according to a statement from the office of Mayor William R. Wild.
Under the old state law, the use of commercial-grade fireworks was lawful on days surrounding national holidays from 8 a.m. until midnight. There were 30 days of the year in which commercial-grade fireworks could be used. Fines for igniting or using fireworks on prohibited days or times were $500.
Each violation will now result in a civil infraction with a fine of $1,000.
"With Independence Day around the corner, we would like to remind residents of the recent change to the fireworks ordinance," commented Wild, "It is our hope that residents will continue to appreciate the splendor that fireworks provide while being safe and considerate of their neighbors"
Canton Township, too, has a detailed ordinance regarding fireworks, which can be used the day of, or the day after a national holiday between 8 a.m. and midnight only. There is a $500 fine for not following the ordinance which include prohibitions as to the locations fireworks can be ignited. The ordinance prohibits the ignition or discharge of fireworks within 70 feet of any building, or on any public street during the times detailed in the state ordinance. In Canton, any pyrotechnic devices designed for professional use (which may be similar to consumer fireworks, but are larger) and display fireworks (large fireworks devices that are explosive materials intended for use in fireworks displays and designed to produce visible or audible effect) require a permit from the township.
Northville Township also has a local fireworks ordinance which, like Canton, allows fireworks only the day before, the day of or the day after a major holiday between 8 a.m. and midnight while the City of Northville recently adopted a change to the local ordinance which reduces the number of days and limits the times that fireworks can be set off by individuals around major holidays. The ordinance allows fireworks to be set off only from 11 a.m. until 11:45 p.m. from June 29 to July 4 and from 11 a.m. until 11:45 p.m. on Friday, July 5. Fines for violations have been increased to $1,000.
Law enforcement officials find summer use of fireworks a challenge, too.
The local ordinance in the City of Belleville is more inclusive, allowing fire- works in the city between midnight and 8 a.m. the day of, before and after a national holiday. The more restrictive state laws, however, could still be imposed in the com- munity.
The City of Romulus ordinance code for fireworks is in accordance with the state laws.
State Fire Marshal Kevin Sehlmeyer said fireworks are explosives and their misuse can result in irreparable injury or death.
"Potential for carbon monoxide poisoning and accidents is a concern in a lot of summer activities, including fireworks, camping and backyard grilling," said Sehlmeyer. "Remember to keep the kids away from the fireworks, and always keep a fire extinguisher or bucket of water handy when lighting fireworks."
Plymouth Voice.