Plymouth's Johnson Controls fends off critics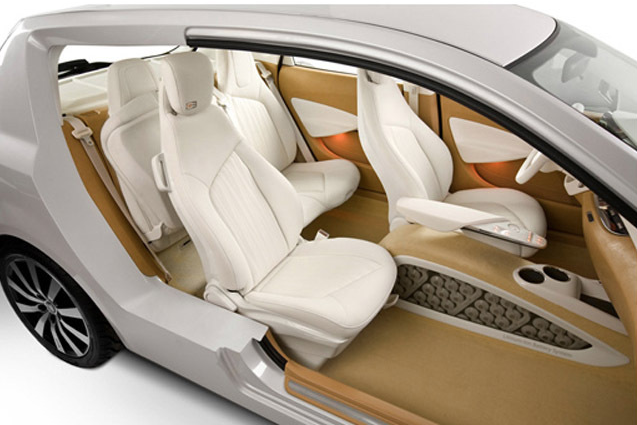 Jan. 11, 2014  PLYMOUTH VOICE.
Johnson Controls Automotive maintains their Technical Center in Plymouth Township and employees over 1,000 in three buildings in Metro West Technology Park. The Plymouth technical campus consists of design, engineering, sales and development functions for their automotive seating components division as well as a sales team for their OE battery business. Seating is the company's largest business unit and accounts for nearly 40% of the revenue. The following is an excerpt from the Wall Street Journal.
Conglomerate Fights Calls to Divest Big Auto Components Unit
By Bob Tita
Johnson Controls Inc. has spent more than $1 billion on acquisitions since 2011 to fend off rivals and remain the world's biggest supplier of seats to major auto makers. Yet greater scale hasn't made the business a richer ride for the Milwaukee company.
Europe's slumping auto market, troubles integrating newly acquired businesses and auto makers' efforts to cut costs haven't allowed Johnson Controls to convert its dominant position into fatter profit margins. The lackluster performance has prompted calls from Wall Street to ditch the seat business.
The company controls almost 30% of the $50 billion a year global car-seat market. But Johnson Control's operating margin for its seating business fell to 3.8% in its latest fiscal year, down from 4.4% a year earlier. Operating income from seating excluding restructuring charges and one-time gains slipped 12% to $620 million, even as revenue rose 2.7% to $16.29 billion.
Pressures on the 128-year-old company to wring better margins from its scale is one that dogs conglomerates big and small. Sony Corp. has fought calls to separate its entertainment and electronics businesses. General Electric Co. tried to spin off its low-margin appliances and light bulb businesses, only to reverse course and have to invest heavily to regain market share.
Alex Molinaroli, who was named chief executive on Oct. 1, has dismissed calls to exit the business, insisting he won't abandon what he believes is a best-in-class operation. "I really consider our seating business as core, and I would see that as being core moving forward," he said at an investor presentation last month.
Mr. Molinaroli is counting on the company's size, coming innovations and sales of seat components, to boost margins. The company operates 131 car seat plants in more than two dozen countries, including 47 plants in China, where the company's sales have been expanding about 20% annually.
Besides seating, Johnson Controls also manufactures replacement car batteries, automotive interiors, heating and air-conditioning systems and operates a management and maintenance service for commercial buildings.
In September, it sold part of its automotive electronics business to Michigan-based Gentex Corp. for $700 million and a month later said it was considering options for a unit that makes dashboards and other car-interior components. The company also plans to divest its car headliners and sun visors business.
The moves were so popular with investors and analysts that some say the company shouldn't stop there. Barclays analyst Brian Johnson suggested the seating business be spun off to shareholders and others called for a sale.
Divesting seating, which is the company's largest business unit and accounts for nearly 40% of revenue, Mr. Johnson said, would "unlock value," by raising the company's operating margin and freeing up cash and resources to expand in the more profitable building systems and services business.
"Seating is an interesting business, but for a different owner" than Johnson Controls, agreed Nick Heymann, who follows industrial suppliers such as Johnson Controls, GE and United Technology Corp. for William Blair & Co.
The buildings unit, which generated margins of 6.7% last year, is considered the linchpin for lessening Johnson Controls' reliance on the auto industry. The unit includes York-brand heating and air conditioning equipment and control and monitoring gear for commercial buildings. The company also operates a staffing service to manage commercial buildings. Combined they generated $14.59 billion in sales last year and $982 million in profit.
Johnson Controls expects the operating margin for the seating business to rise to about 5% in 2014 and reach 7% by 2018. The company acquired more research and development capabilities for seating and components with recent purchases, including sports car seat manufacturer Keiper and Recaro Automotive of Germany.
Such acquisitions have produced a vertically-integrated seat manufacturer. It makes its own frames, floor tracks, foam and even stitches its own leather for high-end rides. The result is it can give global car makers what they want anywhere in the world.
"If Ford says: 'In Europe, we want this on a seat and in China we want that, but we want everything else the same,' we now have that global consistency in manufacturing to provide that," said Nick Petouhoff, director of seating engineering.
|News Plymouth Michigan
Plymouth Voice