Plymouth Township to hold Memorial Day Service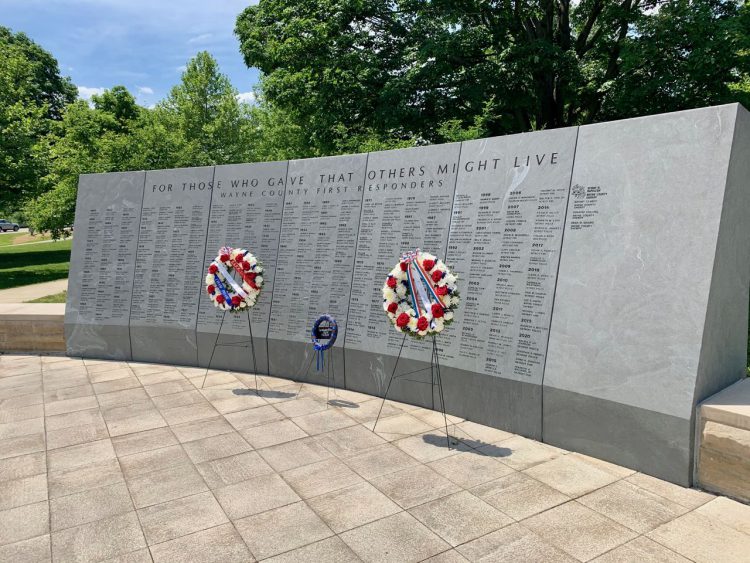 May 28, 2021  PLYMOUTH VOICE.
Plymouth Michigan News
Don Howard
Staff Writer
For the first time Plymouth Township will join area communities in observance of Memorial Day with a wreath laying service at noon on Monday, May 31 at the Wayne County First Responders Memorial, located on Haggerty Road at Hines Drive. The township and local officials will be honoring fallen service members and first responders. Members of the police and fire department will be in attendance. The event is open to the public.
The keynote speaker will be Gold Star widow and mother Jennifer Bulkley.
Jennifer, a U.S. Air Force veteran and inspirational speaker, lost her husband on April 29, 2005.
According to official accounts, Army Capt. Ralph "Jay" Harting III was serving during Operation Iraqi Freedom when a vehicle-borne improvised explosive device detonated during a traffic inspection outside of Baghdad killing him and his West Point classmate Capt. Stephen Frank, 29. He was among at least 50 people, including one other U.S. soldier, to die that day in bombings carried out by insurgents aiming to shake Iraq's newly formed government.Born in Pontiac and raised in Union Lake he applied to all four service academies and was accepted at each, enrolling at the U.S. Military Academy in West Point, N.Y. Capt. Harting graduated in 1998 with a mechanical engineering degree.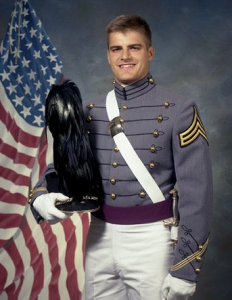 His last day as the Echo Troop commander was supposed to be May 6. He was supposed to be home for the birth of his son, his third child. He was 28. Jennifer was in the 38thweek of her pregnancy. The baby would be induced to allow the Jennifer and her newborn baby to travel by plane to the funeral at West Point.
A widow with a newborn is an inconsolable sight.
Today, Jennifer says as she tells her story she can reference the power of grace through redemptive suffering, saying it would be many years after her husband's death before she would rediscover her faith and begin to understand the role of grace throughout her tragedy, for herself and others.
Said Jennifer speaking at her husband's funeral, "Though I felt very alone in the world, in the spiritual world, I felt Jay's presence. I felt God there."
Plymouth Voice.
Photo: © Don Howard / Plymouth Voice / Associated Newspapers