Fife and Drum reunion aims to drum-up new members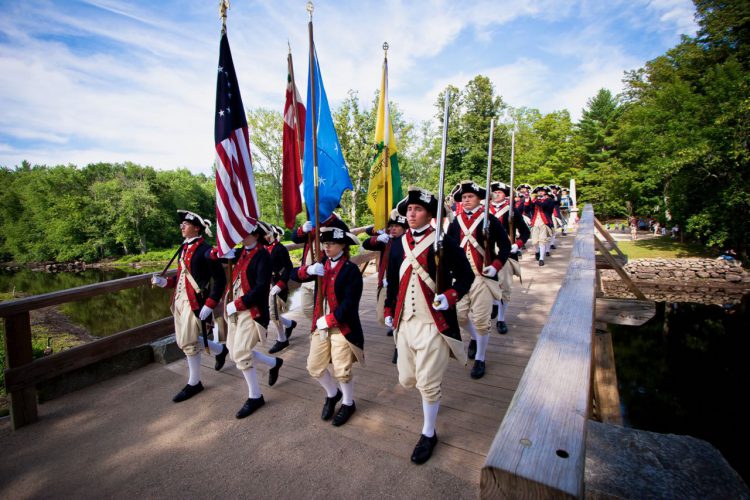 Jun. 1, 2021  PLYMOUTH VOICE.
Plymouth Michigan News
Don Howard
Staff Writer
As Americans all over are emerging from pandemic seclusion the staff of the renown Plymouth Fife and Drum Corps, planning for their 50thReunion set for July 31, have two things in mind; celebrate five decades of musical excellence and sustain and build their membership to thrive for another 50 years.
There are numerous types of fife and drum corps across many states, but one that has continuously gained national recognition and survived a half a century is the unique Plymouth Fife and Drum Corp.
This year more than ever the organization is focused on re-uniting and recharging after a very difficult period during which time the pandemic halted their routine get-togethers and tested their membership.
With a vision to preserve patriotism and build character in young people, the group formed in 1971 by Mark and Carol Petty along with other local citizens were not only the first fife and drum corps in Michigan, but the first in the entire Midwest. Their mission was then and is now to achieve musical excellence, honor and tradition.
The visionary founders sought out people with musical experience. Mark Petty, a University of Michigan alumnus, played trumpet and cornet with the university symphony and marching band. His wife Carol played the flute. The inspired couple, percussion coaches with the Plymouth High School Marching Band, looked to high school instrumentalists who could play woodwind instruments, like the flute or piccolo, as first candidates to play in a new fife and drum corps.
Mark, a native of Wayne, sought to work with volunteers and teachers from the old Plymouth High School located on Church Street interested in fifing and drum-line percussion.  He said many of the first members also played in the Plymouth Marching Band.
Plymouth resident, Jim Predhome, the current Corps Musical Director, is also a former U of M alumnus / band musician who plays snare drum has been a leader in the Corps since 1978. Predhome in a recent interview said he's seriously concerned about the future of the Corps as the current membership is down to 23 or 24 members, but at times has been "as high as 62."
Throughout the years, the Plymouth Fife and Drum Corps has maintained a prominent presence in Plymouth, gained statewide recognition and traveled extensively in the U.S. and Canada to preserve musical heritage. The music they play spans the 17thto 20thcenturies with an emphasis on Americana medleys played during the Civil and Revolutionary Wars are based on the field music of the U.S. Army, tunes like "Yankee Doodle Dandy."
The familiar authentic red and white uniforms with the tri-corner hats supplied to all members of the Plymouth Fife and Drum Corps are exact replicas of those worn by George Washington's Army in 1776. The group is dedicated to preserving the ancient arts of color guard, fifing and drumming through live performances, parades and patriotic celebrations performing at sites of historical in the personal life and military career of Washington.
Some of the past performance venues during the normally scheduled eight to ten day annual tours included the Rose Bowl, Valley Forge, George Washington's headquarters, Colonial Woodstock-the worlds largest gathering of the Fife and Drum Corps – the Deep River Ancient Muster  – an international event attracting fife and drum crops worldwide.
Today, no experience is needed to become a member.  Each year dedicated parents, teachers and volunteers start in October to work with young people ages 12-18 from Plymouth and surrounding communities, teaching them to play the fife- a small high pitched instrument resembling to the piccolo flute with six finger holes and no keys, how to drum and how to march. By January the veteran members return and join the group practice and they all perform as a unit.
The independent and non-profit Plymouth Fife and Drum relies on financial support from donations and help from teachers and volunteers in the community to pay for uniforms, guard equipment and upkeep of their truck.
All former members, parents and instructors are invited to attend their 50thanniversary celebration for a catered picnic lunch and jam session from 11 a.m. until 4. p.m. Saturday, July 31 at Plymouth Township Park (McClumpha Park),  46640 W. Ann Arbor Trail in Plymouth. Tickets for the reunion are $13.00, payable by July 10.
For more information visit Facebook page – PFDC 50thReunion.
Plymouth Voice.
Gallery Photo:  Ed Ungerman