Monster Mash – adult Halloween party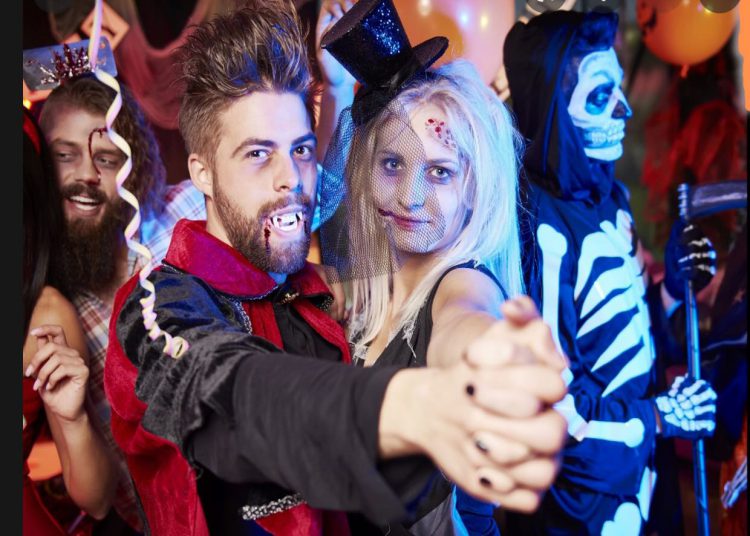 Oct. 13, 2022  PLYMOUTH VOICE.
Plymouth Michigan News
The tradition continues as the 21-and- older crowd prepare to attend the Fourth Annual Cherry Hill Village Monster Mash at The Village Theater at Cherry Hill in Canton.
This adult Halloween party, set for 7:30 p.m. Oct. 15, will feature favorite top 40 hits and Halloween covers by Atomic Radio. Guests can also participate in a costume contest and trivia games, as well as enjoy a cash bar.
In addition, participants will be treated to a unique experience as the main focus of the event will be a dance party on stage where there will be a bar and tables for seating, organizers said.
"Halloween is such a fun time for all ages, so we are thrilled to bring back  Monster Mash this year for the 21-one and over crowd," said Ben Frick, performing arts coordinator.
"This event is designed to bring everyone together for a fun night celebrating Halloween without having to travel outside of Canton."
Tickets for the event are $15 and are now available at www.cantonvillagetheater.org or by calling (734) 394-5300. Tickets can also be purchased at The Village Theater Box Office one hour prior to event time.
The Village Theater at Cherry Hill, located at 50400 Cherry Hill Road, Canton, MI 48187
For additional information, visit www.cantonvillagetheater.org or call (734) 394-5300.
Plymouth Voice.