Important township fire department meeting set for Tuesday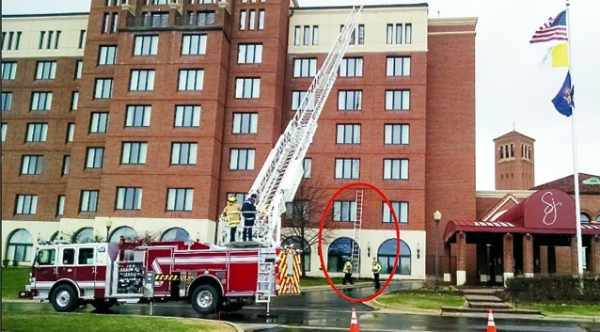 Feb. 11, 2019  PLYMOUTH VOICE.
Plymouth Michigan News
This Tuesday, Plymouth Township Board of Trustees will consider the purchase of a dual-purpose fire engine/ladder truck. The last time Plymouth Township purchased a ladder truck was in 1972.
After an acrimonious break-up of the joint City of Plymouth-Plymouth Township Community Fire Department in 2012, and subsequent severe budget cuts, area residents and firefighters have been at risk. The township fire department has no way to battle fires of more than one story or perform rescue work above ground level and must rely on mutual aid from surrounding communities for an aerial truck or engine-ladder apparatus. Many times critical minutes are lost when the equipment available and dispatched to the scene is found to be inadequate for the rescue of victims, necessitating an eleventh-hour call for help to neighboring fire departments, like Canton, Northville and Livonia.
The subject of discussion will be replacing an outdated and discontinued fire engine built in 1989, that has been out of service awaiting parts for the past 30-days, with one suitable to protect structures over 35-feet or higher that can provide roof access to 2-3 story homes and commercial-industrial buildings.
In the interim period, as fire officials wait for critical parts that are being custom-made for the 30-year-old vehicle, they say they hope they will not be faced with a catastrophic event and their continued requests for mutual-aid will be met in a timely manner.
The public is encouraged to attend the meeting at Township Hall at 7:00 p.m.
Plymouth Voice.