Honorable 25-year Canton police veteran retires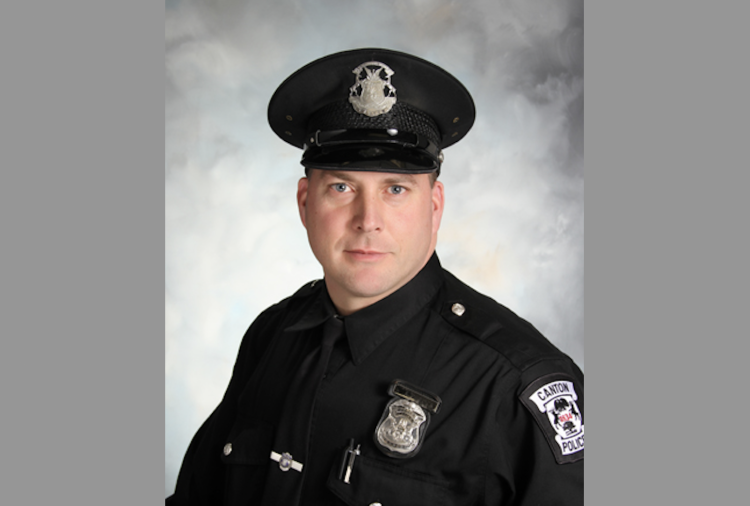 Apr. 26, 2022  PLYMOUTH EAGLE.
Plymouth Michigan News
Canton Township Police Ofc. Andrew Curry has retired after 25-years on the job.
Curry began his career in Canton as a road patrol officer in March, 1997. His initial duties included responding to calls for service, initiating contact with individuals and participating in the department community policing and engagement practices. In addition to his patrol duties, Curry was also a long- standing instructor of the TEAM (Teaching Education and Mentoring) program in Canton elementary and middle schools. As an instructor he provided age appropriate curriculum to thousands of students, promoting responsible citizenship and positive character traits.
Curry expanded on his training with school-aged youth, serving as a School Resource Officer (SRO) for three years at the Plymouth-Canton Educational Park. In this role, he was responsible for contributing to the development of safety programs and educational opportunities for high school students and faculty, officials said.
In 2016, Curry and his SRO partners were awarded with a Model Agency Award from the National Association of School Resource Officers. This prestigious award recognized the group for exemplary training, policies and standards while demonstrating creative and innovative approaches to school-based policing.
Throughout his career, Curry has received numerous awards and citations, including a Life Saving Award from the Federal Aviation Administration (FAA) in 1988 for his heroic efforts in rescuing the pilot of a Cessna aircraft that had crashed on a neighborhood street in Canton.
Curry has served the Canton community with professionalism and pride, officials said, and to his fellow officers he was a solid and steady partner, who was valued for the knowledge and compassion he brought to the job.
"In his 25 years, whether working in the schools or as a patrol officer, he was a symbol of the core values of the Canton Police Department, which starts by operating with the highest level of the professional poise-at the same time, striving for excellence while working as a team member and serving with integrity and courage," said Police Chief Chad Baugh. "Officer Curry lived these values, and our police department will miss him. We wish him all the best in his retirement," Baugh added.
Plymouth Voice.