Fall Color Update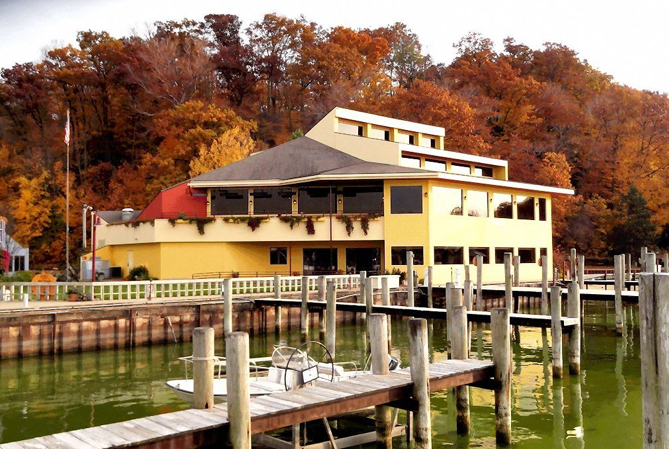 Piper Restaurant Holland Michigan
Oct. 17, 2014  PLYMOUTH VOICE.
Plymouth Michigan News
See where the color is peaking this week in Pure Michigan
This week will provide the season's last opportunity to see the fantastic display of color-draped trees across Michigan's Upper Peninsula. The region's state parks and forest lands as well as shoreline drives continue to provide some of the best viewing this coming weekend. The entire area is ablaze with vibrant red, orange and gold which add a whole new dimension to this awe-inspiring destination. Fall is a great time to visit the Upper Peninsula's more than 40 lighthouses. Bring your binoculars for better views of the thousands of songbirds and waterfowl winging their way south. A drive north from the Mackinac Bridge along M-123 to Whitefish Point offers a stunning array of color. For additional details, contact the Upper Peninsula Travel & Recreation Association, the Sault Convention & Visitors Bureau or the St. Ignace Visitors Bureau.
Moving into the weekend, most of the Lower Northern Peninsula counties, as well as the East and West Central Lower Peninsula counties are less than one week away from peak conditions.While the Southwest and Southeast counties are one to two weeks away from peak.
A drive around Lake Charlevoix will provide beautiful views as well as a chance to cross the Ironton Ferry and visit the small towns around the lake. The view from atop Mt McSauba will be spectacular this coming weekend. The colors along the Lake Michigan shoreline are especially vibrant; however, you'll also find gorgeous colors inland as well. Peak conditions are less than one week away. If traveling to the area this weekend, we suggest you contact the Charlevoix Convention & Visitors Bureau for additional details.
Most maples around Traverse City area are now showing at least a touch of color, while others are entirely aflame with orange, red and gold, and a few are still completely green. Black walnut and box elder trees are now adding a buttery yellow to the mix, and in the higher elevations toward Bellaire in the northeast and in the Forest Lakes area south of town, we are seeing some oaks adding their own russet, crimson and purple tints and aspen and poplars with their bright gold. A wonderful drive through these colors can be found in the highlands just south of Traverse City, dotted with dozens of small lakes and dense forests of evergreens and hardwoods–as well as the majestic Boardman Valley. Much of this intensely varied landscape is contained in the Pere Marquette State Forest, and it is best explored by heading out into the maze of twisting roads that wind through the forests, around lakes and along the tops of high wooded bluffs. (But beware of the roads around Arbutus and Spider Lakes – they're beautiful, but so confusing to the newcomer that this area is known by locals as the "Arbutus Triangle!" Leaf color in the Traverse City area at this stage is still being supplemented by highlights of crimson, gold and scarlet from early-turning vines and some purple, orange and gold from low-growing shrubs. Conditions are expected to peak in less than one week. For details, contact the Traverse City Tourism.
Colors around the Cadillac area are bright and contrasting. Mixed hues of yellow, orange and reds are around Lakes Cadillac and Mitchell, a stroll or drive shows the reflective colors dancing along our shorelines. Along the western hills of M-55 towards Caberfae Peaks, Mother Nature is still showing mixed valleys of yellow, red, bronze and purple as you crest the hilly terrain. The Manistee National Forest overlook also by Caberfae Peaks, takes you more than 60 steps up a lookout tower affording vast views of the Manistee River valley of over 500,000 acres. Just south of Mesick on M-37, is an MDOT turnout and an excellent view of the Hodenpyle Dam Pond is waiting. Just north of the dam, and at the northern end of the Manistee River Trail hikers will find color all around them. For a popular route with great color and food as you traverse through farmland and forest, head east of Cadillac towards Lake City to the Cadillac Pathway trail and further east to Lake City and Merritt. Cadillac Pathway offers hikers and bikers a stunning meander along the river to see colors turning, leaves blanketing the forest floor and a glimpse of forest animals readying for winter. The Cadillac Area Visitors Bureau anticipates peak conditions will spread over the region this week.
Touring Genesee, Saginaw, Bay and Midland counties and into the Thumb area, drivers will see the beauty of all fall colors against a backdrop of fading green. This is the weekend to grab the camera to capture the colors along I-75, US 10, M-52 before fall. Favorite routes of locals include the small towns throughout this vast agricultural region where you'll find an abundance of trees posed to show off their autumn splendor. The region is experiencing peak condition now. For more details, contact the Great Lakes Bay Regional Convention & Visitors Bureau.
Take a drive down Blue Star Highway to see the beautiful colors between Saugatuck and South Haven, a peaceful drive on a quiet road, perfect for a couple's getaway. Also, drive along Lake Shore Drive to Pier Cove beach and then enjoy a walk along the water to stretch your legs while enjoying the spectacular views of the colors reaching their peak. Contact the Saugatuck-Douglas Convention & Visitors Bureau for more details.
Plymouth Voice.
(c) Michigan Economic Development Corporation