Dispatcher: "Plymouth City Firefighters respond to a structure fire…at your fire station"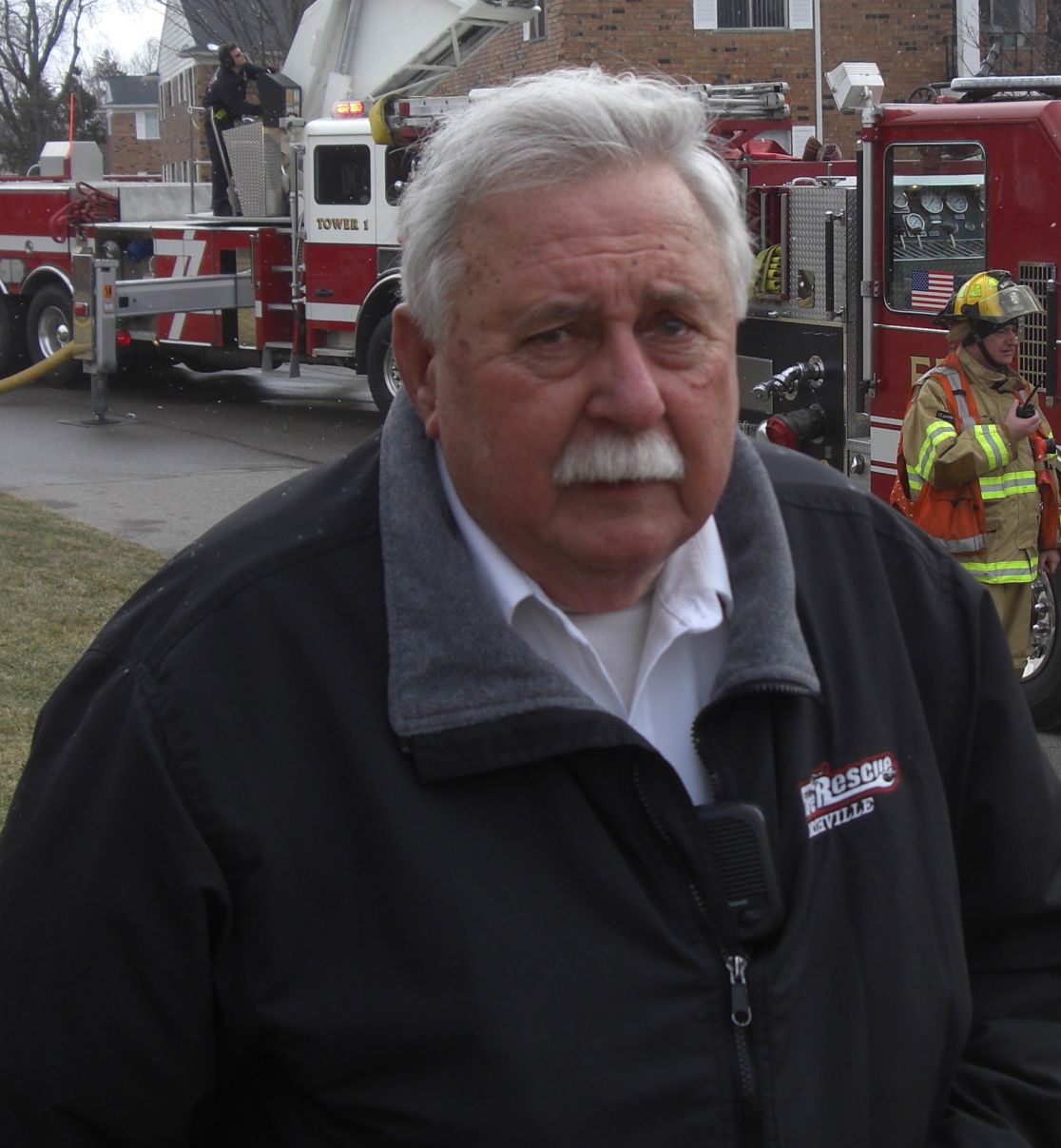 Northville Fire Chief- Jim Allen
Jun. 10, 2013  PLYMOUTH VOICE.
A fire Sunday morning completely destroyed Plymouth's recently remodeled downtown fire station-garage. The building was constructed in 1982 and remodeled in 2011 after city and township officials acrimoniously ended a 15 year long fire service agreement and contracted with Northville's 45 paid on-call firefighters.
The building was unoccupied as the paid on-call firefighters respond when alarms come in and drive to the station in their personal vehicles to retrieve the fire apparatus.
Plymouth City Manager, Paul Sincock, was quoted as saying, "The cause and origin aren't known yet." Sincock said he thinks some type of mechanical failure caused the fire. The Michigan State Police Fire Marshall's office has been requested to investigate.
Informed sources and first responders say they believe the fire started in a new $400,000 mini-pumper truck.
No one was injured in the fire.
Police officers housed at the Police Station that adjoins the two building smelled smoke at about 4 AM and found heavy black smoke pouring out of the building and notified fire dispatch, and later found it necessary to request help from the township's Plymouth Community Fire Department to bring the fire under control.
According to Sincock, the remodeled addition did not have smoke alarms, and were not necessary, because the building contained an exhaust fan system. It is unknown whether the building had any other fire protection system, like sprinklers.
Fire Chief, Jim Allen, 80, Northville's only full-time firefighter, interviewed at the scene said, "I've been at this business 49 years and have not had a fire in our station."
|News Plymouth Michigan