Deputy police chief retires from Canton Township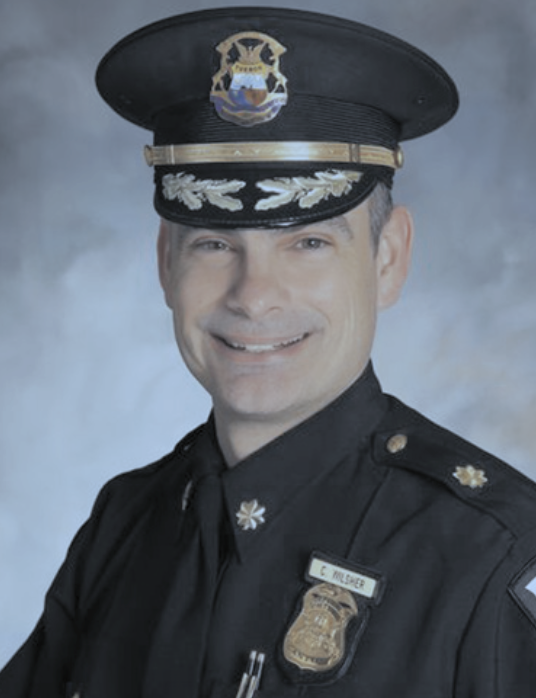 Nov. 15, 2022  PLYMOUTH EAGLE.
Plymouth Michigan News
Deputy Police Chief Craig Wilsher has retired from the Canton Township Police Department after a 24-year career with the agency.
Wilsher started his career in Canton in 1998, following several years of law enforcement service with the Wayne County Sheriff's Office and the Detroit Police Department. He was promoted to the rank of sergeant in 2008, lieutenant in 2013, and became deputy chief in 2017. Wilsher earned a bachelor's degree from Wayne State University, and Master's Degrees from both Madonna University and Eastern Michigan University. He is also a graduate of the Eastern Michigan University Police Staff & Command School, and a graduate of the prestigious FBI National Academy Session 265.
Early in his career with the Canton department, Wilsher served as a road patrol officer, simultaneously taking on several special assignments including that of investigator in the detective bureau. Following his promotion to sergeant, he advanced through the ranks of lieutenant and deputy chief in about eight years. During that time, he served as a shift commander in the patrol division and was also selected for special assignments as the detective bureau supervisor and the special services lieutenant.
For the past eight years, Wilsher has been designated as the department accreditation manager, tasked with fulfilling and maintaining the highest standards in policing under the international Commission on Accreditation for Law Enforcement Agencies (CALEA).
In his current role as deputy chief, Wilsher leads the department patrol, investigative and support services divisions comprising more than 100 full-time sworn and non-sworn personnel. He also assists the director of police services with the development and implementation of the department budget, policies, procedures, special projects and internal affairs.
Throughout his career, Wilsher has been proactive in developing personnel and programs that embrace growth within the department, officials said. He has been integral in the creation and advancement of many progressive policing initiatives, including the departmental body- worn camera system, employee well-being programs, the embedded social worker program and the Coalition for Inclusive Communities.
"Deputy Chief Wilsher's career is high-lighted by selfless leadership. He has made sacrifices for our organization and profession, knowing how fortunate we are to serve as police officers for the Canton community. In recognition of his professionalism, integrity, courage and devotion to our service, his career shall serve as a model for those who follow him. We thank him for his service, and wish him well on his next journey," said Chad Baugh, director of police services.
Plymouth Voice.