Cable official warns board about new fees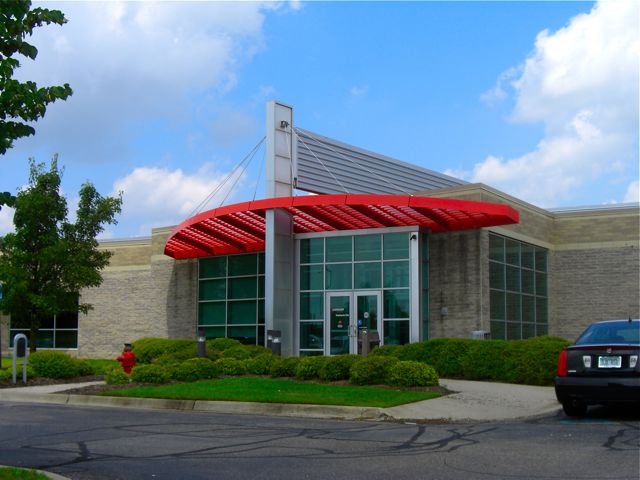 July 10, 2013  PLYMOUTH EAGLE.
If Comcast agrees to add Public Education and Government fees to subscribers' bills in Plymouth Township, those funds can only be used as directed by state and federal laws.
That was the message of a Comcast executive who addressed the Plymouth Township Board of Trustees at their regular meeting last Tuesday. His comments confirmed that the cable provider and the township were involved in a disagreement regarding the use of Public Education and Government (PEG) fees.
Frederick Eaton, senior manager of Government Affairs for Comcast, spoke during the public comments period of the meeting. Eaton detailed Comcast's community investment in Plymouth Township and explained the correct and legal usage of PEG fees to the board members. PEG fees are capped by state legislation at 2 percent of total fees in a municipality and can, by law, be charged to cable subscribers by the company to support the government and education cable television channels as part of the franchise agreement. The cable company then remits the collected fees to the local government for the purchase of cable television equipment such as cameras, lights and editing machines to be used at the local government cable channel.
Eaton's statement indicated that the Plymouth Township board members want Comcast to begin to collect PEG fees from subscribers. Eaton apparently wanted to express his opposition to the fee collection and at the same time explain that the government controlled fees cannot be used except for PEG related expenses.
Citing community investment and help to low-income families in co-operation with Plymouth Canton schools, Eaton said Comcast is Plymouth Township's largest video provider with a 60 percent penetration rate and has more than 700 people employed at the regional headquarters on Concept Drive.
Reading from a prepared script, Eaton reported that last year Comcast employees pledged more than $45,000 to the Plymouth Community United Way.
"We're not ashamed to blow our horn at bit," Eaton said. He described the taxes and dues paid to Plymouth Township last year as, "substantial" saying last year Comcast paid more than $415,000 in real and personal property tax, and collected and paid $300,000 in franchise fees.
Not specifically outlining any contract or pending proposal, Eaton emphasized, "We're currently in a disagreement with the township over PEG fees.
"They are required under federal law to be used for only PEG-related capital expenditures. They can only be used for capital expenditures for PEG related activities; they cannot be used for general operating fund purposes," he said.
Eaton closed his comments saying, "Such fees result in additional fees for your residents and we are very sensitive to the imposition to such fees for our customers. This is the issue we hope to resolve with the township. We hope we can come to suitable resolution and move on. Therefore we look forward to your thoughtful consideration to the matter and a timely response."
Later, in response to a telephone inquiry, Comcast spokesperson Randy Jones said the company is currently conducting negotiations with, and has made offers to, Plymouth Township.
"Frankly, Comcast does not collect PEG fees from Plymouth Township." Jones said.
The Comcast presentation was not listed on the meeting agenda, and was a surprise to many attendees. The reason Comcast chose a public forum for the presentation is unknown.
There was no board acknowledgement or response following Eaton's comments.
|News Plymouth Michigan