Bridge weight limits impact fire response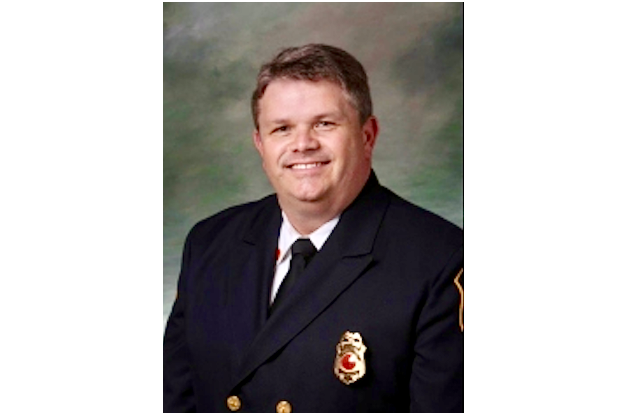 Plymouth Township Fire Chief Dan Phillips
UPDATED
May 4, 2018  PLYMOUTH EAGLE.
Plymouth Michigan News
Don Howard
Staff Writer
Earlier this month citing safety concerns, officials from the Wayne County Road Commission and Wayne County Parks abruptly ordered three Hines Parkway bridges closed. Two of the closed bridges are located in Plymouth Township and the bridge at Hines Parkway is the main emergency route for the township fire department from Station One.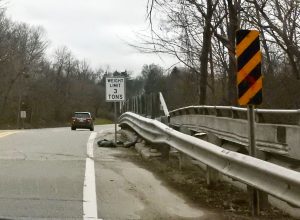 At the time of the closure, in a bulletin addressed to Tupac Hunter, Wayne County chief of external affairs, Wayne County Public Services executive Bernard Parker stated that Michigan Department of Transportation (MDOT) inspection report stressed the closure of the two bridges "due to shear cracks at the concrete corbel members which support the middle concrete slab."
"The warning signs are already there" the report read.
Twenty days later, without explanation, after 'road closed' signs were posted at the Haggerty and Wilcox intersections, Parker, in an email, advised Plymouth Township officials that the Parkway drive had been re-opened.
"After completing a detailed inspection, the weight restrictions for three Hines Drive bridges have been updated and the bridges will be open…" read the press release.
However, the county imposed a new 3-ton vehicle weight restriction that will force township fire and emergency vehicles to take a time-consuming detour through a residential area. An average car weighs 3000 pounds, an average large pick-up truck or SUV, unloaded, weighs 5000 pounds, according to manufacturer's statistics.
Township Fire Chief Dan Phillips said the new weight restrictions would hamper the response time for residents in the northeastern part of the township, including Lake Pointe subdivision. Phillips said the department has had a years-long established detour through Hines Park because of the probability of trains blocking the crossing at Haggerty Road.
"There's no doubt the bridge detour is adding to our response time," Phillips said.
Questions to Parker last week about the MDOT inspection findings and the safety of bridges superstructure were deferred to Wayne County Communications Director Whitney Lewis. Lewis avoided the MDOT report findings in her response.
"In terms of the Hines Drive bridges and inspections, yes bridges were closed for a scheduled detailed in-depth inspection and were deemed acceptable to be re-opened from the findings of that inspection with enforced weight restrictions," she said.
"These bridges will be consistently monitored by local police and our internal engineering teams to ensure safety and weight restrictions are followed. Future plans for the Hines bridges including reconstruction or a rebuilding project may be considered but is not currently being planned."
According to the National Academy of Engineering, a bridge is structurally deficient when it is in need of rehabilitation or replacement because at least one major component of the span has advanced deterioration or other problems that lead inspectors to deem its condition poor or worse.
The bridges were built in 1932 and are past their design life according to Wayne County Deputy Director of Roads Mike Gorman.
Plymouth Voice.
Photo: Don Howard / Associated Newspapers