Plymouth Township Recall-4 stations open Sunday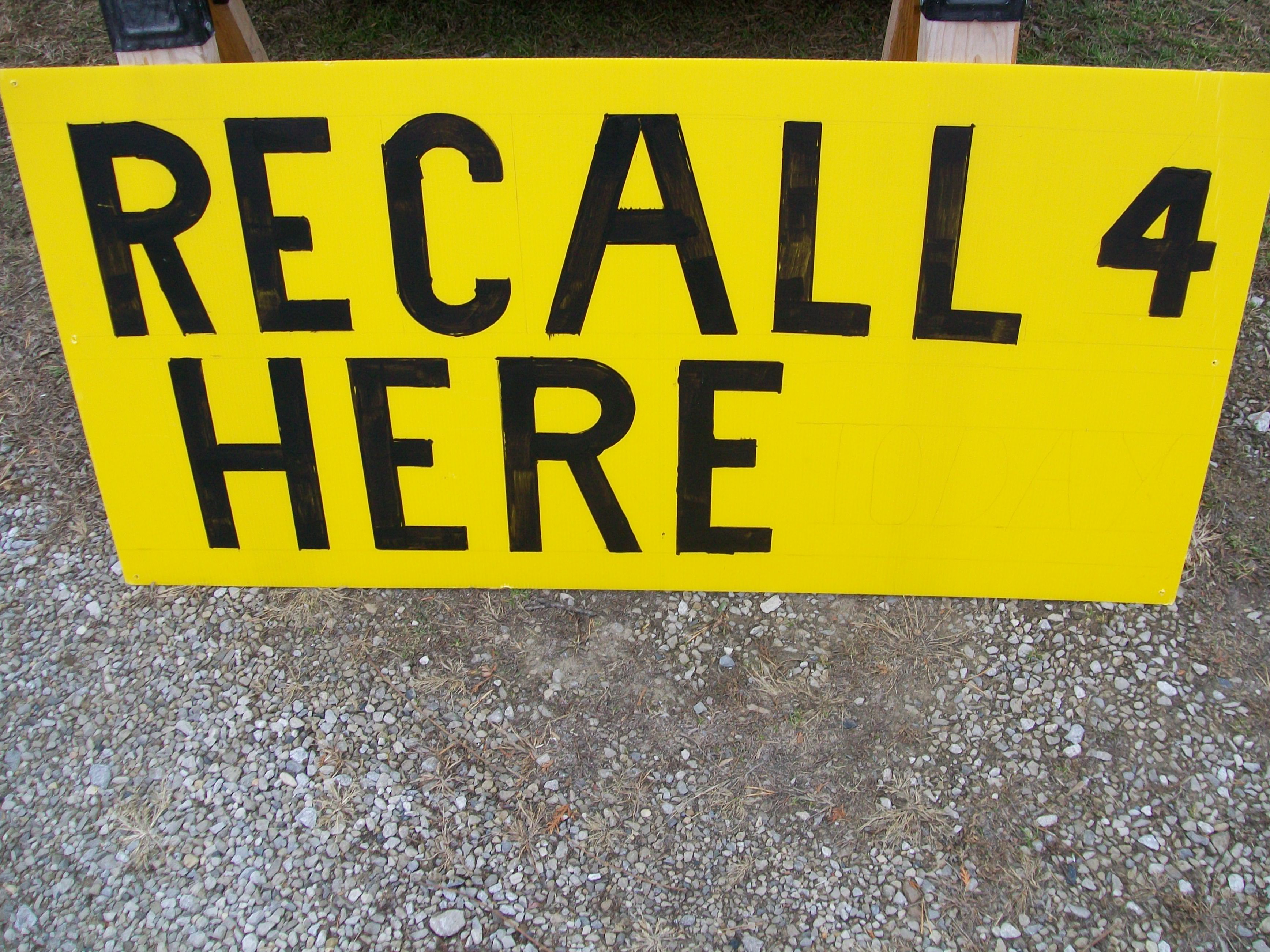 Dec. 6, 2014  PLYMOUTH VOICE.
Plymouth Michigan News
Organizers of the Plymouth Township Recall 4 Campaign have established eight signing stations at strategic locations throughout the township open this Sunday Dec. 7 from 1:00 to 4:00 p.m.
Plymouth Township United Citizens, recommend residents who are registered voters stop by at any of the locations and obtain information and sign petitions and not wait for petitioners who will also be visiting neighborhoods.
A second informational event is planned at Honey Tree Grill, 15440 Sheldon Rd. (near Five Mile) in Northville from 5:30-7:30 p.m. Dec 11.
RECALL PETITION STATIONS OPEN SUNDAY, DECEMBER 7, 2014
                                       Stop by a station and sign the recall petitions 
Hours:  1:00 – 4:00 pm
41843 Brentwood Drive
From Wilcox, turn L on Shadywood to Robinwood to Brentwood (3 lefts) From Schoolcraft, S on Robinwood to Brentwood
14767 Dogwood Court
S of 5 Mile Road, W of Haggerty Road Take Farmbrook to Dogwood Court
11495 Haggerty Road
N of Ann Arbor Road, S of Ann Arbor Trail, W side of street
11135 Butternut
W of I-275, N or Ann Arbor Road, enter on Terry S of Ann Arbor Trail
12393 Glenview Drive
N of Ann Arbor Trail, E of Beck Road
48121 N. Territorial
W of Beck, S side of street
50424 Fellows Hill Drive
N of Ann Arbor Road, W of Beck
50800 N. Territorial
N side of Territorial between Ridge and Napier
For more information call (734) 249-8090 or visit:
www.plymouthtownshipunitedcitzens.com