Octogenarian pilot is honored with Wright Brothers Award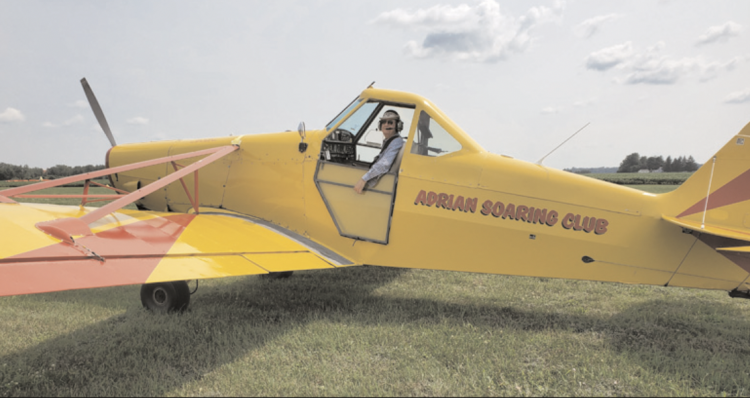 Aug. 6, 2021  PLYMOUTH VOICE.
Plymouth Michigan News
Flying high
Laura Hipshire
Special Writer
Tom Shipp, 83, of Plymouth, has always enjoyed the thrill of a fast ride. His mom once told him, "You drive so fast, you should fly an airplane." 
Shipp took his mom's advice and then some. In July, he received the Wright Brothers Award from the Federal Aviation Administration (FAA). Less than one percent of pilots receive the prestigious award. To qualify, candidates must have 50+ years of U.S. piloting experience, hold a US. Civilian Aviation Authority or FAA pilot certificate and be a U.S. citizen with no accidents, incidents, or suspensions. Shipp was scheduled to get the award last March, but it was postponed due to the pandemic. 
Shipp got his first taste of flying in 1958 when he joined the Marine Corps and trained as a jet engine mechanic. After leaving the Marine Corps in 1962, he earned his private pilot's license, which allowed him to fly single-engine airplanes. 
Shipp didn't find work as a pilot, so he earned an associate's degree in quality engineering and landed a job at Lockheed Missiles and Space Co. in Sunnyvale, CA. But he never lost his passion for flying. 
These days, Shipp tows and flies gliders at the Adrian Soaring Club in Adrian. 
He currently holds airplane commercial, instrument and glider pilot's licenses but says flying gliders is the most challenging. 
Flying gliders requires self-certification for medical conditions, but there are lots of checks and balances, including passing periodic FAA medical physicals and flight reviews every two years. 
To date, Shipp has towed nearly 11,000 gliders. 
"I'll continue to fly as long as I can get in and out of the tow plane," he said. Shipp was nominated for the award by his fellow club pilots, who describe him as "a great gentleman, a great pilot, and a great mentor to all."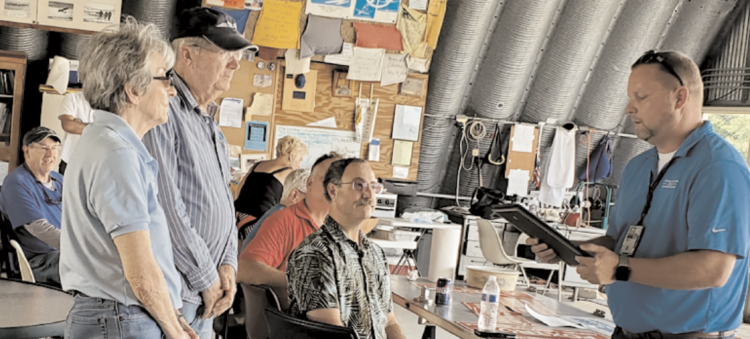 The award was presented to Shipp by FAA representatives Patrick Ryan and Donald Brown at a luncheon and ceremony attended by Shipp's wife, Marie, his son, Jeff, club members and friends. In addition to an official FAA certificate, he received a lapel pin and his name is now listed on the Roll of Honor at faasafety.gov. Marie Shipp was presented with a commemorative pin.
A self-professed tinkerer, Shipp said he loves making things and fixing things around the house. Flying, tinkering, and maintaining his property help keep him active and in good health, he said. 
"I can't imagine just sitting around and watching TV." 
Shipp said he was honored to be getting such a cherished award for doing something he loves so much. 
"Here I am getting the grand-daddy of aviation of awards just for having fun flying," he said.
Plymouth Voice.
Photo by Laura Hipshire