DTE to raise rates – PAC money keeps lawmakers happy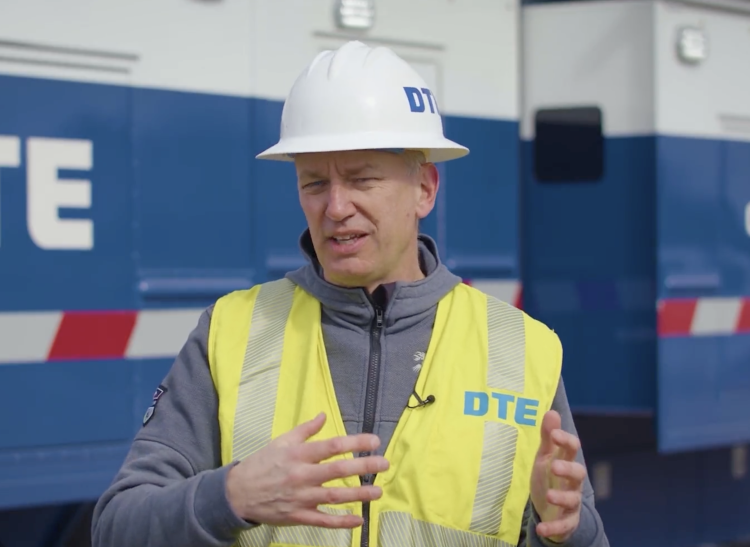 Apr. 2, 2023  PLYMOUTH VOICE.
Plymouth Michigan News
The reliable energy charade continues
At the same time as Michigan lawmakers are scrambling to increase accountability for the state's poor performing utilities following the lasting widespread power outages that crippled over 700,000 customers in recent weeks the Michigan Public Service Commission is about to approve another rate increase for DTE Energy.
One of the nation's largest electrical grid operators, PJM, has sent out an S.O.S. warning fossil-fuel power plants are retiring much faster than renewable sources are getting developed as demand for electric power is increasing. In Michigan, EGLE predicts that by 2030, the state will need infrastructure to support two-million electric vehicles. According to PJM, energy imbalances will invariably cause future shortages and blackouts.
With full knowledge, DTE Energy is requesting a rate increase just months after receiving its last one; a hike that would raise the average customer's bill by $12.46 a month.  If approved, the rate increase would be the eighth for DTE since 2010, coming after the utility's last rate increase in November.
DTE is set to increase rates from 3 p.m. to 7 p.m., implementing their "time-of-day/ demand" price hike next month-a disastrous green energy program that negatively impacted Ontario residents with enormous rates since its inception in 2009.  Critics of the system argue demand charges are just a way for utilities to make more money. Demand charges, as the name suggest, fluctuate throughout the day allowing utilities to charge customers not only based on how much energy they consume, but when they consume it.
A recent Bridge Michigan analysis elaborates how Michigan lawmakers have accepted more than $2 million in campaign donations from the political arms of the state's two biggest utility companies in the past five years. Oversight for the utilities comes under the Michigan Public Service Commission whose executives are appointed by the Governor.
"102 of 148 currently serving legislators raised money from the political action committees of DTE Energy and Consumers Energy," campaign finance reports show," according to Bridge.
"That's nearly 70 percent of all legislators. In all, the PACs donated more than $2 million to Democratic Gov. Gretchen Whitmer, lawmakers and legislative caucus funds from January 2017 to December 2022. DTE's PAC gave $1.2 million, while Consumers' PAC donated $855,000."
Bridge reports that since 2010, DTE has been granted billions of dollars' worth of rate increases, has the highest kilowatt-per-hour rate compared to the other largest utilities in the Great Lakes region, and has some of the most frequent, and longest lasting power outages in the country with high rate of shutoffs for customers struggling to pay their bills.
Bottom line- the left's green-energy transition plans are incompatible with the progressive campaign to shut down coal and gas plants.
READ MORE;
Michigan's coming energy crisis will be man-made
Amid controversies, DTE Energy continues to spend big in Michigan
Plymouth Voice.