Township suspends 3 police officers after dragnet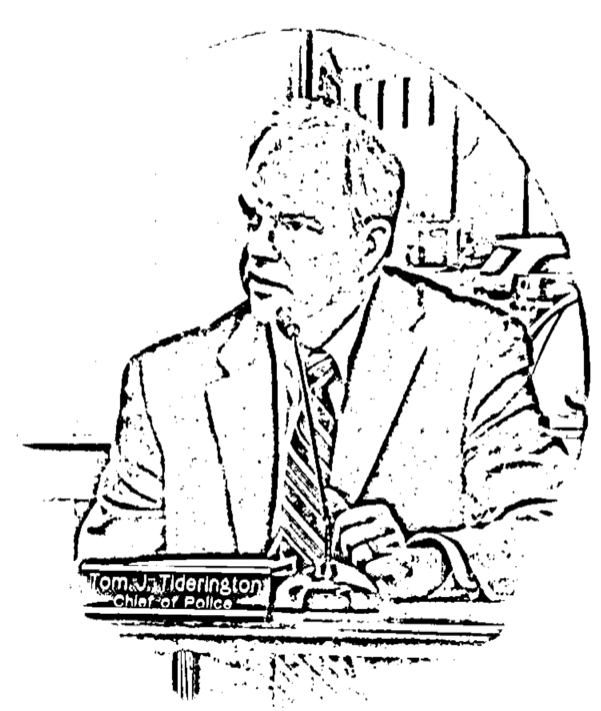 Oct. 12, 2013  PLYMOUTH EAGLE.
"…allegedly the officer with whom DeFrain was romantically involved."
A lawsuit alleging civil rights violations filed by a Plymouth Township police officer resulted in the suspension of her supervisor and two other officers last week.
Brittany DeFrain, 24, sued the township after her one-year probationary period was extended as a disciplinary measure by Police Chief Thomas Tiderington. DeFrain resigned under protest Feb. 15, 2013 and subsequently filed the lawsuit in June. That suit has now been moved into federal court. In her suit, DeFrain alleges that her involvement in a dating relationship with another officer was the reason she was given for the extension of her probationary period. Her one-year probationary period would have ended Feb. 20, 2013. Her suit alleges that only she was singled out for disciplinary action and that no such action was taken against the male officer with whom she was sexually involved. She alleges that Plymouth Township, as her employer, committed sexual discrimination and marital status discrimination against her by extending her probationary period for an extra six months.
Her suit claims that Tiderington told her at the time of the interview during which he extended her probation that "he" and police department management had concluded that plaintiff possessed and had demonstrated ability to perform the job of sworn police officer." She also stated in her lawsuit that the extension of her probation was based solely on her relationship with another officer. She is seeking compensation for lost wages, benefits, employment opportunities and emotion- al distress.
DeFrain's attorney, Jeffrey J. Ellison, subpoenaed records from the police department as part of her lawsuit. Allegedly, some of the emails and text messages discovered in that probe resulted in the recent suspensions.
One of those suspended is allegedly the officer with whom DeFrain was romantically involved. That officer's wife, formerly with the detective bureau, has been transferred to the patrol division, according to reports.
The sergeant who supervised both DeFrain and the officer with whom she was involved has also been placed on administrative leave, pending the outcome of a department investigation.
The third officer was reportedly disciplined for offenses unrelated to the DeFrain case.
DeFrain's lawsuit against the township follows at least four other employees' legal actions regarding workplace practices at the municipality.
According to transcripts of court records, in September of 2007 a female employee was awarded $10,000 and her attorneys another $5,000 to settle her claim.
A former police sergeant was awarded $600,000 in January of 2008 to settle his claims against the township and in March of 2009 another female employee was awarded $52,666.32 in settlement of her claims of wrongdoing against Plymouth Township.
Court records also indicate that in March of 2002, another former female employee at township hall was awarded $190,000 as settlement of her Whistleblower charges.
|News Plymouth Michigan