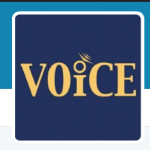 Your guide to local news and information
The only On-Line news magazine and dedicated event guide in-and-around the Plymouth, Michigan community that reports The Real Story!
Get a fresh and direct perspective on local news, politics and current events.
Read timely stories and reports other newspapers and websites are afraid to print.
Join the tens of thousands of visitors who read and enjoy Plymouth Voice.
Our goal and main focus is to regularly publish unbiased news stories, events and politics for the Plymouth, Canton and Northville community.
Plymouth Voice takes pride in their reporting and editorial staff of professionals who uphold the tenets of good journalism standards and have decades of combined experience.
We know newspapers are often the most relied-upon source for crime, taxes, local government activities, schools, local politics, local jobs, community/neighborhood events, arts, and zoning information. With this in mind, our staff skillfully aligns itself with Associated Newspapers of Michigan – The Eagle.  We often collaborate on ideas, opinions and stories to reach our readers in a most effective and unique way.
Many articles published by Plymouth Voice are also published in print in The Eagle, a popular weekly newspaper that serves eight local communities. The Eagle is the only real local newspaper not under the control of a major news corporation.
Plymouth Voice archives are FREE and EASY TO USE
Index the thousands of published stories stored by Plymouth Voice and get The Real Story!
Newsy, interesting and sometimes surprising, Plymouth Voice stories, investigative reports, editorials, videos and photos are achieved for our readers to continuously enjoy anytime, on-line.
Search our website with no strings attached, no sign-up or email address information is required, no navigation tricks to learn, nor tutorial videos to watch. Simply enter a keyword, name or topic in the search box on page-one and click ENTER.
Follow us on TWITTER and YouTube.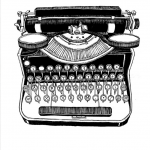 All contents © 2018 Plymouth Voice. All rights reserved.