Community Bulletin Board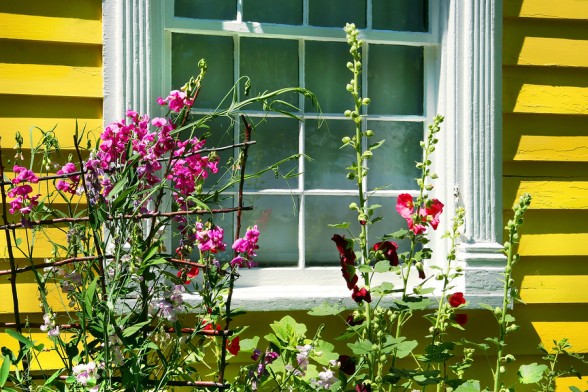 Southern Hospitality opens 
Barefoot Productions presents Southern Hospitality, a zany comedy written and directed by the same team that brought last summer's sold-out hit, The Hallelujah Girls.
Show times are 8 p.m. Aug. 22 and 23 and 2 p.m. Aug. 24. All seats are $15 and can be reserved by calling Barefoot Productions at (734) 560-1493 or visit http://www.justgobarefoot.com/.
Barefoot Productions Theatre is located at 240 N. Main St., Plymouth, 48170.
Park welcomes bikers, skaters
Runners, walkers, cyclists and skaters can enjoy a traffic free Hines Drive from 9 a.m. until 3 p.m. every Saturday through Sept. 8.
Saturdays in the Park have returned to Hines Drive and offers visitors the opportunity to walk, run, skate or cycle safely without the concern of motor vehicle traffic.
Hines Drive will be closed to motorists from Ann Arbor Trail to Outer Drive. For more information, access the Wayne County Parks website or call (734) 261- 1990.
Northville to host 2nd Annual Food Festival
A day of cars, food, drinks, music and fun is on tap in down- town Northville as the 2nd Annual Food Truck Festival returns from 11 a.m. until 11 p.m. on Saturday, Aug. 23. The event will also feature a classic car show, beer garden, music and an outdoor movie.
Hosted by the Northville Chamber of Commerce, and presented by Dick Scott Automotive Group, the Food Truck Festival will take place at Northville Ford Field Park located at 150 Griswold, north of Main Street. Convenient parking is available at the north end of the Northville Downs parking lot, off Cady Street (south of Main Street).
The food trucks scheduled to attend include: The Pita Post, Jacques' Tacos, Shimmy Shack, The Rolling Stoves, Concrete Cuisine, Rollin Stone Pizza, Mystic Kettle, Kona Ice, Qais Truck, Treat Dreams, Dago Joe's, Ol' Tyme Good Humor Ice Cream, Stewards for Strangers, Time2Chill and Wooden Spork. Each truck will carry a variety of menu options. Beverages will be available at the Beer Garden.
Admission to the 2nd Annual Food Truck Festival is free, but there is a charge for food and beverages. Wristbands ($2) will be required to purchase alcohol and must be purchased at the Beer Garden.
The event schedule includes:
Classic Car Show 11 a.m.- 3 p.m.
• Beer Garden Noon – 10 p.m. •Entertainment 2-9:30p.m. • Car Show Awards 2:30 p.m
• Food Trucks 2 – 9 p.m.
• Outdoor Movie 9:30 p.m.
Live music is planned throughout the afternoon. Performers include Just Push Play at 2 p.m. Ricky See at 4 p.m. and Mainstreet Soul at 7 p.m.
For more information on the 2nd Annual Food Truck Festival, contact the Northville Chamber of Commerce at (248)349-7640.
Woehlke Palooza planned
The Wayne Westland Professional Firefighters Local 1279 and U.S. 12 American Bar and Grill will host Woehlke-Palooza beginning at 6 p.m. Aug. 22 and 23 in Wayne.
The event will honor firefighters and police officers who have died in the line of duty locally and across the country. Proceeds from the event will be donated to the family of Brian Woehlke, a Westland firefighter who died last May fighting a restaurant fire.
The event will include food, music and games and will take place at U.S Grill , 34824 Michigan Ave.. the outdoor event will continue, rain or shine, organizers said.
Sponsorships are still available. For more information, call John Goci, (734) 637-1430 or Kevin Tomaszewski (313) 505- 8130.
Shop for a Cause benefits local United Way
Plymouth Community United Way is partnering with Macy's for the retailer's ninth annual Shop for a Cause charity event on Saturday, Aug. 23.
Customers can purchase $5 shopping passes from the local United Way serving Plymouth, Canton and Western Wayne County. One hundred percent of the proceeds from pass sales remain in the community to support programs within the focus areas of basic needs, education and stability.
Customers can use the pass in every Macy's store for a 25 percent discount on regular, sale and clearance merchandise, including designer brands, throughout the store, as well as 10 percent off electronics, furniture, mattresses and area rugs on Aug. 23. And, they will be eligible to win a $500 gift card, no purchase necessary.
During the last 8 years, Shop for a Cause has raised more than $44 million for local and national charities.
"We appreciate the continuing support of Macy's as well as their employees who live in our community," said Marie Morrow, Plymouth Canton United Way president. "They demonstrate our LIVE UNITED philosophy." Plymouth Canton United Way has been supporting the community since 1944 by funding pro- grams for homeless veterans, shelter and counseling for domestic violence victims and their families, senior bus transportation, housing for the developmentally disabled, emergency food, rent and utility assistance, and many others.
For more information, visit www.plymouthunitedway.org.
To purchase shopping passes, call (734) 453-6879, ext. 7, send email to randi.williams @pcuw.org, or at the United Way office at 960 W. Ann Arbor Trail, Suite 2, in Plymouth. Plymouth Canton United Way will also be selling passes Friday evenings at Music in the Air in Kellogg Park at the refreshment tent.
American Red Cross Blood Drive
The American Red Cross is sponsoring a blood drive at the Plymouth City Hall on Thursday, August 28th. There is a great need for blood resources and every pint helps meet the critical demand in our area.
Public Welcome
Please visit www.redcrossblood.org to schedule an appointment and Use Sponsor Code PCH when registering online. Or call Diane at 313-549-7052
Walk-ins Also Welcome!
Plymouth Concerned Citizens Meeting
Plymouth Concerned Citizens, a rapidly expanding ad-hoc group of residents and business people from the Plymouth and Plymouth township community will meet Wednesday, Aug. 27 at the Plymouth District Library Dunning Room at 7:00 p.m.
Plymouth Voice.