Court rules wounded officer cannot sue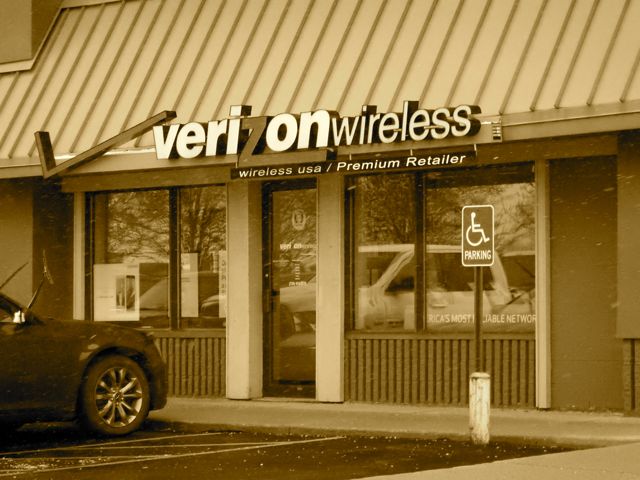 Photo: © Don Howard/Associated Newspapers of Michigan
Feb. 9, 2016  PLYMOUTH EAGLE.
Plymouth Michigan News
"If it's normal, inherent and foreseeable for one police officer to shoot another police officer, that is absolutely ridiculous."
Don Howard
Staff Writer
A Supreme Court decision this month ruled that a former Plymouth Township police officer who was shot by a fellow police officer while attempting to apprehend an armed-robbery suspect does not have the opportunity to pursue legal recourse, after years of legal wrangling.
The incident took place Oct. 29, 2009 when a robbery suspect was killed by police officers from the Western Wayne Criminal Investigation Task Force -S.W.A.T Team outside the Wireless USA store on Ann Arbor Road east of Lilley in Plymouth Township. The S.W.A.T. Team is made up of officers from many communities.
Court records of the incident say the plainclothes officers were attempting to arrest Lebron Bronson, 45, of Canton Township who had just robbed the store and walked outside. Officers from the task force claimed Bronson pointed a gun at them and refused orders to drop the weapon. Shots were fired and Bronson was pronounced dead at St. Mary Mercy Hospital in Livonia.
During the ensuing gunfire Plymouth Township Police Ofc. Michael Lego was shot in the back and wounded in his left hand. He was transported to the same hospital as Bronson. Court records show that Michigan State Police Trooper Jake Liss fired the shots that injured Lego. Liss' bullet entered Lego's back and exited through his hand, blowing off two fingers. Lego was given a full disability retirement in 2010.
Lego and his wife, Pamela Lego, filed suit in Wayne County Circuit Court against Liss for gross negligence. Liss' attorneys moved for summary disposition, arguing that the suit was barred by the "Fireman's Rule," which provides immunity from tort liability for injuries "arising in the normal, inherent and foreseeable risks of the firefighter's or police officer's profession."
Wayne County Circuit Court Judge John H. Gillis, Jr. denied the motion for summary disposition and Liss appealed to the Michigan Court of Appeals.
A ruling in the Court of Appeals concluded in part that Liss was not entitled to immunity if he acted in disregard of his police training and violated safety procedures.
The Court of Appeals opinion stated, "In the present case, the parties were not members of the same task force; rather, defendant and members of his task force were assisting plaintiff's task force. Defendant offered an affidavit suggesting that one task force operated under the umbrella of the other; however, that assertion was not reflected by the written agreements. Moreover, plaintiff and defendant were employed by different government entities – Plymouth Township and the State of Michigan. Factual questions remained regarding whether the parties were engaged in a joint venture and were co-employees. Therefore, the trial court did not err by denying defendant's motion for summary disposition under MCR 2.116(C)(8) and (C)(10).
Lego at the time of the incident reported to Plymouth Township Police Chief Tom Tiderington who described the incident. "They (S.W.A.T. officers) had the suspect under surveillance when he entered the store. They weren't aware he was going to commit a robbery until after the fact. It was a stacked formation…it was a chaotic situation."
"When a police officer fires his weapon, he owns the bullet," Tiderington said.
Lego's attorney Michael L. Stefani argued before the Supreme Court Justices citing the Court of Appeals opinion. Stefani said this case could be an example of how a police officer should not act, "especially a highly trained S.W.A.T. officer."
"Liss' assignment was across the street to watch was going on…he left his position without telling anyone and positioned himself behind Lego…he was positioned at the back of Officer Lego…his finger was on the trigger."
"If it's normal, inherent and foreseeable for one police officer to shoot another police officer, that is absolutely ridiculous."
Michigan State Police Public Information Officer Mike Shaw reviewed both the case investigation file and the court opinions.
"It's unfortunate when you have an officer shot in in the line of duty under friendly fire… there are times when things happen in the spare of the moment. We take our training seriously," Shaw said.
The Supreme Court granted defendant Liss' application for leave to appeal in a case that centered on the scope of the immunity provision of the firefighter's rule disagreeing with the Court of Appeals opinion regarding the Firefighters Rule.
"The majority essentially determined that the defendant might not be entitled to immunity if his actions were especially egregious: in other words, if the defendant (Liss) were grossly negligent, he would not be entitled to immunity because the injury resulting from his actions would not 'arise from the normal, inherent, and foreseeable risks of (Michael Lego's) profession.'"
Chief Justice Robert P. Young, Jr. and six Supreme Court justices ruled in a unanimous opinion that the Court of Appeals erred (in part) and held that Liss was entitled to immunity as a matter of law, whether or not he acted with any degree of recklessness and remanded the case to the Wayne Circuit Court for entry of an order granting summary disposition to Liss.
Plymouth Voice.