The problem with the Public Safety Officer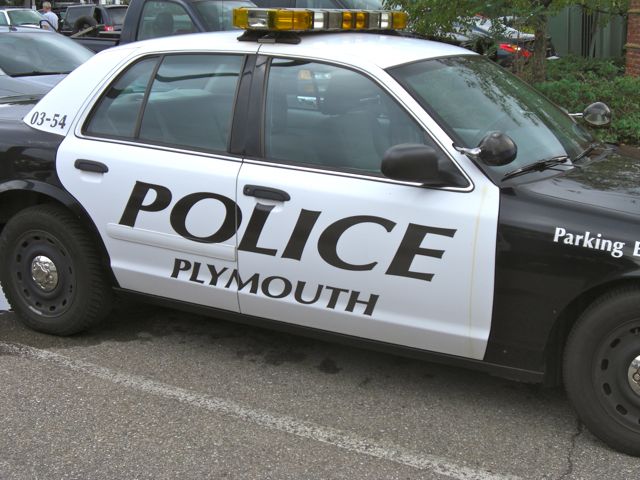 August 29, 2012   PLYMOUTH VOICE.
The Real Challenges of Consolidating Police and Fire.
By James McLaughlin.
With the financial strains currently facing many city managers and mayors throughout the country, consolidation of services is a hot topic in town halls everywhere. Because fire and police departments are often two of the most expensive departments in the total budget, it is not surprising that the consolidation of the two makes sense to fiscal managers as a way to save money in the short term. The strategy implemented by many cities and towns is to consolidate police and fire services by creating "public safety officers" or PSOs.
The elimination of the firefighter or the police officer to create the role of a PSO does not work.
What does work is that each discipline recognizes and acquires some of the secondary competencies of its counterpart to supplement a more efficient operation on the scene of an emergency. More aggressive cross training between the two agencies will create a more competent emergency-scene response, but it is most important for each agency to take either a primary or secondary function depending on the circumstances of the incident. It is important for each department to maintain its own identity while at the same time acquiring training necessary to carry out a more effective and supportive role to enhance emergency response, especially in smaller communities with low volume calls and staffing challenges.                         
It is useful to understand that there are four types of consolidation with different characteristics. It is also helpful to examine the history of consolidation so that we can learn important lessons from mistakes made in the past. Specifically, we will identify the main problems with public safety officers that range from an actual increase in cost, to the life safety of both citizens and first responders. In different cities, consolidation can take many different forms. There are generally four general categories of consolidation:
Full consolidation: The administration and operations of the fire and police departments merge into a single public safety department.
Partial consolidation: A portion of the administration and operations merge (as in full consolidation) and fire and police are performed by traditional firefighters and police officers.
Functional consolidation: Certain operations are performed jointly, but the separate firefighter and police identities are retained.
Administrative consolidation: The administrative functions are combined, but operations remain separate.
In the past decades, there have been examples of PSO programs that simply did not work. Serious critical issues have arisen, including increased costs, low morale, inadequate training and decreased on-the-job experience. When Peoria, Illinois implemented a partial consolidation in 1962, the city's per capita fire losses and its per capita fire department's budget costs soared. In Daytona Beach, Florida in 1979, the public safety costs were higher and the turnover rate exceeded 16 percent. In 1985, the city of Durham, North Carolina ended its 14-year PSO program after acknowledging its deficiencies, which included difficulties in assembling fire teams in heavy crime areas, longer response times and inadequate in-service training. Advocates of PSO programs cite several common advantages to institute consolidation of police and fire departments. Some of these are reducing response time, creating a greater number of trained career firefighters, reducing nonproductive time of firefighters and creating a greater number of trained police. These so-called advantages are grossly exaggerated and there are far more serious problems with PSOs.
Advocates of PSOs also argue that response time will be quicker with the arrival of a patrol car that is out on patrol. A single officer at the scene of a house fire is both ineffective and dangerous! An officer or firefighter operating alone is also a violation of OSHA standards, which requires the "two in, two out" rule. The standard requires at least two firefighters to be outside the hazardous area to be ready to assist the two firefighters in the hazardous atmosphere if they become victims themselves. A single person without a protective hose line is never able to enter a structure for fire safety reasons.
Anybody who has been involved in firefighting will tell you that it takes a team effort to successfully respond to a fire incident with each member having a defining role within the Incident Command System (ICS). Members of a fire house develop a close relationship through training and actual emergency scenes. A fire crew working a 24-hour shift will have interaction with three different groups of police officers during their one shift depending on who is working the particular eight-hour shift during the time of the incident. This lack of crew integrity can be a recipe for disaster at an emergency scene.
Role conflict is another reality where dual service creates conflict in responsibilities for the public safety officers and their supervisors. If a PSO is assigned to a law enforcement supervisor the majority of his time, there could be a conflict at the fire scene if both the fire and police supervisors are at the scene. The ICS system was created by the fire service in the 1970s during wild land fires in the West to assure accurate accountability on the fire ground at all times while at the same time maintaining a proper span of control with one person designated as the Incident Commander (IC). People get killed at incidents where there are two or more people performing roles outside their scope of authority.
Although cross-training these two disciplines to enhance competencies can be effective, there is no substitute for on-the-job experience. The lack of firefighting experience by a police officer, as well as the lack of police experience for firefighters, is a significant reality which has to be taken into consideration. Over the years I cannot tell you how many times I have heard a firefighter say: "I would never want to pull a driver over in an isolated area alone" or a police officer say: "I would never go into a burning building, no matter what." When somebody builds a new home does one person do the carpentry, electrical, plumbing and masonry? Each trade has its own unique characteristics that are very distinctive from the other trades. The project does go more smoothly when there is mutual respect and understanding among all the trades people involved with the project. Why should public safety be any different?
James McLaughlin has been in fire services since 1988. He has a B.S. in Fire Safety from Providence College and a M.A. in Emergency & Disaster Management from APUS. He has numerous training experiences including the National Fire Academy as well as a fellowship at the John F. Kennedy School of Government at Harvard University. Professional affiliations include the International Association of Fire Chiefs, New England Association of Fire Chiefs and the International Association of Firefighters. He is currently the Fire & Emergency Management Education Coordinator at American Military University.