Second officer accuses treasurer of bullying, misconduct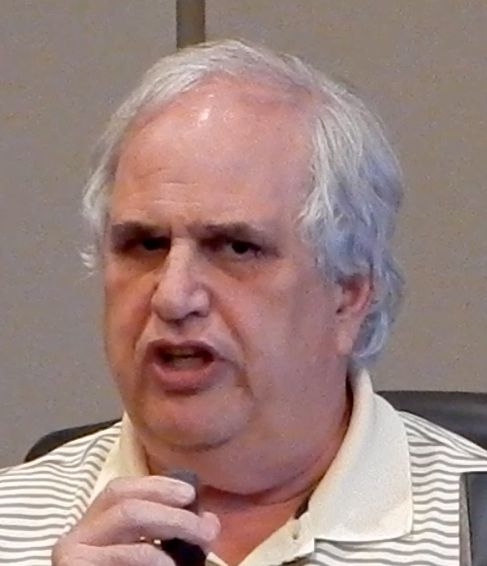 Apr. 11, 2016  PLYMOUTH VOICE.
Plymouth Michigan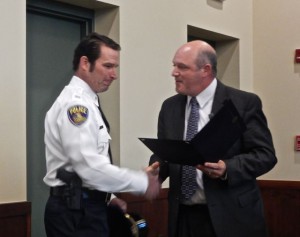 Retired Police Lt. Cal Lauria reportedly sent a letter to the members of the board of trustees today detailing one of what he characterized as many incidents of "bullying" of township employees by Treasurer Ron Edwards.
Lauria's letter was also strongly supportive of the claims and character of Eric Anderson, a 28-year-veteran of the police force who was summarily replaced at his park foreman job."
The letter states:
Supervisor Price
Township Board Members,
It is with heavy heart that I write this letter. I served and protected the Plymouth Township community for 25 years with great honor and pride. I retired from the police department with the rank of lieutenant, and in good standing.
For 20+ years, Ron Edwards has been bullying the employees and residents of Plymouth Township. There is no need to name each incident as there are too many to document. However, I will bring up an incident that I was personally involved in with Edwards.
When I was employed in the capacity of a sergeant, I had the responsibility of serving as a union official. The day before negotiations began I met with Edwards in the township cafeteria. I inquired as to how he thought negotiations would go. Edwards told me that we had nothing to worry about and that we would probably take the Township's offer as he was directly involved with the drafting of the offer.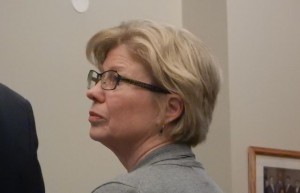 The following day the union board met with representatives of Plymouth Township, Edwards was not present. The HR director, Joann Coobatis, opened the meeting by handing us their offer. The only items listed were concessions that were absolutely absurd, which included the sergeants and officers working the 12 major holidays of the year with 0 incentives.
The following weekend while preparing for duty, I was preparing my patrol vehicle when Edwards was walking through the rear lot of the PD. Edwards motioned me to approach him and I responded that "…I do not talk to liars," referencing to my conversation with him in the cafeteria. As I sat down and was closing my car door Edwards forcefully opened the car door with look of a fit of rage. While frothing at the mouth, Edwards screamed and said, "YOU'RE FIRED!, GIVE ME YOUR BADGE AND GUN!". I responded, that he did not have the authority to fire me and that he should go to the Chief of Police.
I bring this incident up because Edwards not only 'bullies', but also abuses his authority. Employees throughout all departments have told me that they would speak up if it were not for Edwards' retribution tactics and the fear of losing employment. He has destroyed families!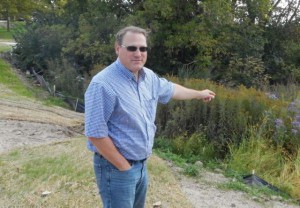 Director of parks, Mike Mitchell, began asking me to come on board as a foreman with the township parks in September of 2015. Upon my retirement, Mr. Mitchell and I were on the phone and he told me anytime I wanted to come to work for him to simply give him a call. In 2016, Mr. Mitchell told me that I would be supervising the seasonal females. I told him the only way that I would come on board is if Eric Anderson's capacity as a foreman would not be affected in any way. He assured me again that both Eric and I would be working together as foremen. I spoke with JoAnn Coobatis in February of 2016, while at the Township offices on personal business. I informed her of Mr. Mitchell's offer of employment. She responded "good idea" as "….you would be a better fit supervising the females." I phoned Mr. Mitchell and told him that I would come to work and that he should call me when he wanted me to start. At the end of March, I was informed by Eric Anderson that he was let go after a promise start date of April 1, and I have never heard from Mr. Mitchell.
Eric Anderson is now being accused wrongfully of several incidents. Both of which are not only absurd, but if they were remotely true the responsibility remains with the Township officials of these alleged incidents. The incidents should have been investigated or they simply did not occur.  I will bet on the latter. I find it ironic that these alleged incidents are being brought up almost 2 years after they allegedly occurred.
I cannot stand by and observe a former colleague having his name defamed. Eric Anderson worked with me for 25 years and if one thing Eric is not is a liar. Eric has the utmost integrity of any of the men and women that I served with during my employment.
In closing, I wish that I would have had the courage to speak up about Ron Edwards while I was employed. However, I felt just like the majority of the Township employees that feared retribution, or worse, loss of a career. In addition, Edwards was known to not only damage the employee that crossed him, but their entire staff.
Now retired, I have no fear of his bullying tactics. With that said, I fully expect some form of retaliation lead by Edwards, and I respectfully request that the active Township board members, "DO THE RIGHT THING" for the current employee's sake as well as the sake of the entire Plymouth Township Community.
Respectfully Submitted,
Cal Lauria
Plymouth Voice.