Northville OK's Detroit mega church plan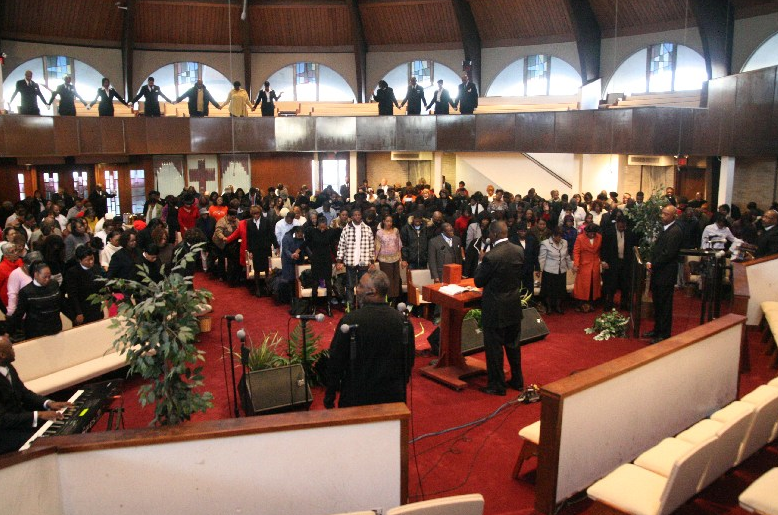 Dec. 6, 2012  PLYMOUTH EAGLE.
The fastest growing church in the United States is coming to Northville Township. Detroit-based Triumph Church, a 15,000 member congregation with more than five ancillary locations, has reached an agreement with the township to use a 20-acre site on Beck Road.
The agreement will allow Triumph church to occupy the former Women of Purpose location between Five and Six Mile roads on the west side of Beck Road.
According to township officials, the church can use the existing site and buildings for religious purposes, including church services on Wednesdays, Saturdays and Sundays after 6:30 p.m. Any expansion of buildings at the site would have to be submitted to the township Planning Commission for review.
Triumph representatives said the church would use the 1,200 square foot sanctuary, the 400-seat chapel, the administrative offices, an adjacent children's building, the fitness center and the indoor lap pool. Triumph has been located in southwest Detroit since 1920 and also has an outreach church located at Canton High School. Senior pastor the Rev. Solomon W. Kinloch reported that the church is growing by an average of 4,000 members monthly, according to the church website.
Area residents had voiced concerns during the special land use hearings before the planning com- mission. Several residents voiced objections to the possibility of increased traffic on the already busy Beck Road.
There was a dispute too, as to the validity of the special land use permit by Triumph. The location had previously been used for church services and spokesmen from Triumph said that the church was ready for litigation should their use of the facilities have been denied.
The township hired law firm Johnson-Rosati to work with the church to find mutually agreeable terms for use of the site. The agreement signed recently will avoid litigation, officials said, but will not allow any addition to the current buildings without town- ship approval through the usual special land use and site plan processes and building permits.
"We are excited for this development and the opportunity to expand," noted Dora Brown, a spokesperson for the Triumph Church. "We are looking forward to moving in and plan on being a great neighbor."
No date has been announced for the move or the first Triumph services at the site