Land use permit OK'd for new mosque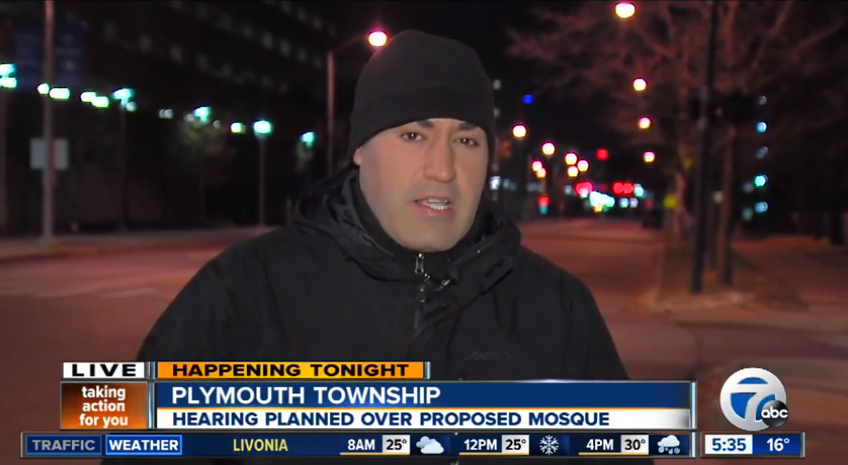 Dec. 8, 2014  PLYMOUTH EAGLE.
Plymouth Michigan News
Members of the Plymouth Township Planning Commission last month unanimously approved a plan for an 18,000 square-foot mosque.
The approval of the plan came as hundreds of supporters, many of them Muslims, along with supporters from other religious groups crowded Plymouth Township Hall for the required land use hearing on the project. The Rayyan Center mosque is planned for 12 acres of vacant land south of Five Mile Road and east of Pilot Drive. The property is currently zoned for industrial use, requiring a special land use permit from the township for the construction of any building outside that designated use.
"Look around the room, what you see are your neighbors, doctors, lawyers, my kid's basketball coach," said one man at the meeting. "The Muslim community is here already and that's a good thing."
Another resident who said he lives in the area told the commissioners, "Traffic on Five Mile, when you try to turn left right now, is horrendous and it's not going to get any better after this."
Public comment lasted 90 minutes before the official vote of the commissioners.
Plymouth Township ordnances and building regulations require approval of the planning commission special land use for the construction of the proposed mosque.
"Once we have the center, I think you'll see that we have thriving community that can contribute to the area," said a Muslim woman at the meeting.
Yellow pages.com lists 29 Detroit area mosques, the nearest in Canton Township.
The developers must now submit a site plan which will ultimately go before the Plymouth Township Board of Trustees for consideration.
Plymouth Voice.
WXYX -TV 7 Detroit