The White Rabbit serves tea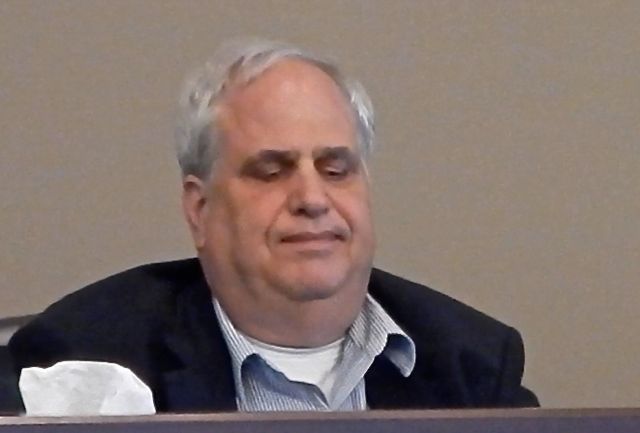 May 5, 2015  PLYMOUTH VOICE.
Plymouth Michigan News
OPINION
The recent "special meeting" of the Plymouth Township Board of Trustees, the second for newly-appointed Supervisor Shannon Price, brought the perpetual tea party from Alice in Wonderland to mind.
"I'm late, I'm late, for a very important date," squealed Treasurer Ron Edwards as he presented nearly $1 million in expenses, demanding the board members approve them all or, he suggested, they might lose their heads.
Price, reminiscent of the Mad Hatter, continued to support and condone the conduct of Edwards, obviously expressing his gratitude for Edwards single-handedly maneuvering him into the top office in the township.
What other than political indebtedness or March Hare madness could account for Price's support of Edwards' latest unprofessional and inefficient attempt to fulfill the responsibilities of the treasurer, and several others he has usurped in the township?
In the last three months, Edwards has pushed through at least three no-bid contracts, two admittedly before Price's appointment. There certainly could be others, considering the lack of transparency in township hall. But three, one for more than $200,000 for computer accounting software that he just had to have, one for nearly $25,000 for a snow cannon that was also immediately necessary and another for $40,000 for fireworks to be blasted at Edwards' annual Fourth of July tea party, were served up like stale tea cakes to the board.
In nearly every case, Edwards came to the board meeting, or special meeting, with these urgent requests that required immediate action because he, like the White Rabbit, has offended time and therefore the township would "miss the construction season" or "had to get the order in immediately" or the vendor he chose was "the only supplier."
At the special meeting last Thursday, Edwards again rushed in with his usual breathless sense of urgency to order the board members to approve a $712,000 paving project at Plymouth Township Park. The project has doubled in expense and will take up twice as much park land, but Edwards advised, authorization was needed immediately, immediately, immediately. No matter that board members only received the necessary documentation the morning before the meeting. The trustees were also rushed into approving a $200,000 expense to move a water line on Beck Road, and then, of course, spend $26,700 to put new rubber groundcover at the township playscape.
There was no time, no time, no time. Hurry, hurry, hurry.
In every other community, city or township, there is a recognized and documented purchasing policy that is followed religiously by public officials in an effort to ensure that there is not even an appearance of wrongdoing. Much less any genuine wrongdoing.
Those policies are in place to keep honest people honest and to ensure in most cases that a detailed bid process is followed to guarantee that no vendor is being given special treatment or consideration by any township official. And that no vendor is giving any special consideration to any official, be it financial kickbacks on a contract or donations to, oh, just say, maybe, a Fourth of July invitation-only tea party with orchids flown in from Hawaii and other equally offensive special treatment.
To facilitate the bid process, officials have to prepare and submit specifications in advance, publish bids and then present the bids to the board of trustees or council for their selection from the bid prices submitted. Well, that is, unless the official is Ron Edwards, then the purchase is hurriedly presented as a done deal to board members with an artificial sense of emergency and approved by the usual bloc of four votes.
Those guaranteed votes could have changed, of course, if Edwards had not personally selected Price as his special guest at the regular township tea parties in Wonderland. With that croquet move, he was assured that he, along with the Dormouse, the scheming Queen of Hearts and his new Mad Hatter would continue to enjoy exactly the brew he has so carefully concocted with his practiced, albeit always hurried, reasoning.
Apparently, he hasn't yet realized that his Cheshire Cat grin can't hide the fact that his continued failure to give the board members time to appropriately consider his requests is a reflection of his own inefficiency and a serious failure in the performance of the duties of his office.
Orange marmalade anyone?
Plymouth Voice.