Ready or not, smart meters are coming to Plymouth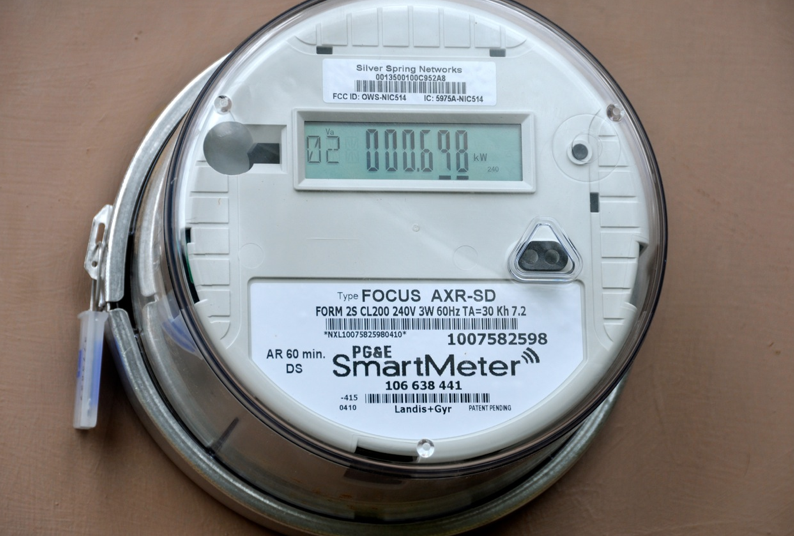 May 15, 2013  PLYMOUTH VOICE.
There's a big controversy about smart meters.
With written notice, DTE Energy is now notifying Plymouth Township residents they are installing advanced metering in the area under their Smart Currents program. However, they make no mention that customers have the ability to opt-out, nor do they tell them there's a $67 charge, and a monthly surcharge of $9.80.
This Wednesday the Michigan Public Service Commission ruled that DTE Energy can charge customers who opt out of their smart meter program after numerous people expressed concern that the so-called "smart meters" are dangerous.
In April 2012, the Plymouth Township Board of Trustees voted down a resolution that would ask the Michigan Public Service Commission to conduct a thorough study of the smart meters and require the MPSC to have an opt-out program.
Then trustee, Steve Mann, specifically objected, saying, "We don't tell the schools what to do or other governing bodies." Treasurer Ron Edwards said he couldn't support the resolution as "the township already uses the smart meters."
This is how the township's resolution Number 12-04-17-16 read:
WHEREAS, the Michigan Public Service Commission, as a component of this investigation, is requesting that utility companies disclose information regarding potential adverse health effects associated with the use of Smart Meters; and
WHEREAS, the Charter Township of Plymouth Board of Trustees is charged with securing and defending the overall health, safety, and welfare of the residents of the Charter Township of Plymouth and their guests; and
WHEREAS, although the Charter Township of Plymouth Board of Trustees is informed that it is without jurisdiction to directly regulate the installation and use of Smart Meters, exclusive jurisdiction over Smart Meters residing with the Michigan Public Service Commission ("MPSC"), the Charter Township of Plymouth Board of Trustees believes it is appropriate to assist its citizens in obtaining consideration of their issues by requesting careful review and analysis thereof by the MPSC.
DTE Energy marketed the advanced electrical meters that monitors customer's usage and sends radio signals out from their homes or business place on regular intervals.
In attendance at the April meeting was, Robert Sitkauskas, DTE's manager of Advanced Metering Infrastructure, along with state representative, Kurt Heise; both at the invitation of  Edwards.
Township resident, Bruce Hartdegen, addressed the board for the second time with some very compelling claims to ask for support and an opt-out program, saying more research was needed to address health concerns. Hartdegen outlined the known health risks caused by EMC, radiation and radio frequency transmission (RF), saying, "Not enough information is being documented and given to the public. Health consideration is not being addressed at all."
DTE only claim the meters, "increase the customers energy efficiency." After the meeting, Sitkauskas, stopped short on answering some very direct questions about safety and security issues with the new technology. DTE's web site lists all of the local Detroit communities where they are marketed and pushed hard for implementation of smart meters.
Unlike conventional electrical meters, smart meters, often referred to as time-of-use meters (TOU), at are at the center of the controversy. Questions concerning the health, privacy and price effects of smart meters and the real benefit to customers are of great concern in many states and Michigan communities. They enable two-way radio communication between the meter and the central system. DTE and other utilities have been very successful in "selling" the smart meters to many communities within Michigan. Their advantage is strictly marketing, as the principle concept is TOU pricing versus flat rate pricing.
The common misconception is by billing customers by the time of day will encourage consumers to adjust their consumption habits to be more responsive to market prices. Usually there are three rate structures, Peak, Mid-Peak and Off-Peak with Peak rate per KWh being double the Off Peak rate.  However, baking a cake or washing clothes after 11:00 PM isn't always practical or realistic. Consumers often register complaints about monthly invoices after a utility installs a smart meter.
Both representative Heise and DTE's Sitkauskas said there would be an opportunity to opt-out, but didn't specify whether it will be allowed for individuals, or limited to the municipality. Heise said he co-sponsored a House Bill 5411, regarding opting out, but didn't have any specific details at the time. Heise, when questioned further, after the meeting, simply said "There's too much government control rhetoric."
Hartdegen said he only wanted the residents of the community to have a choice to opt-out and be apprised of the risks versus benefits, if any.
In May 2012, a meeting in the Plymouth Library held by the Michigan Stop Smart Meters was hosted by Dr. Richard Meltzer and Diana Osterman, an AT&T manager from South Haven, Michigan. A slide presentation highlighted the areas of concern like health and safety, privacy, network cyber security, hacking, and control of your electricity usage.
Meltzer pointed out DTE and MPSC makes no mention of health concerns and neither entity is licensed by the FCC to place a broadcasting device on your home. Meltzer also said residents in condominiums and apartments will have a much higher exposure to radio frequency pollution with multiple smart meters placed in one central location and the long term effects are unknown. Meltzer stated that cellphones, cell towers, and smart meters are now classified as class 2B, possible carcinogenic and the same category as DDT.
In April, Michigan Attorney General Bill Schuette, in a statement to the MPSC, said DTE should allow customers to keep their analogue meters, which might reduce the opt-out cost.
Regardless, DTE says it will go ahead and install the smart meters and if a customer opts out, they will have the smart meter, but the radio transmission will be turned off.
Hartdegen said a forum and informative meeting is scheduled for June 2, at the Plymouth District Library, 1:30 to 4:30 PM. There is no admission.
|News Plymouth Michigan