Mary Poppins – at the Penn this weekend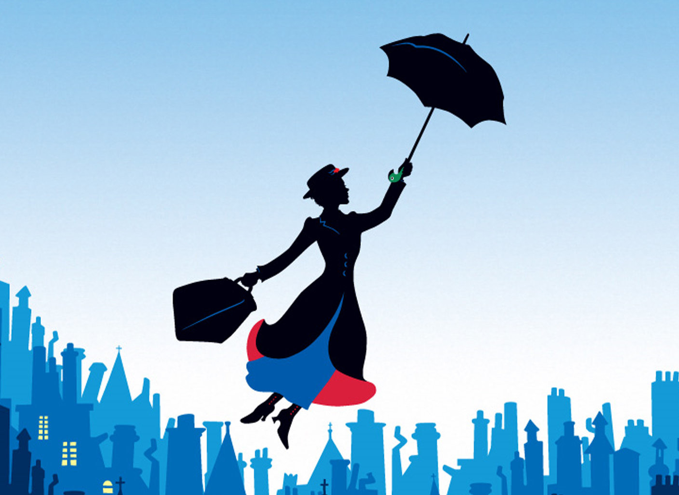 Apr. 19, 2014  PLYMOUTH VOICE.
MARY POPPINS (1964)
Mary Poppins was made into a film based on the first four books in the series by Walt Disney Productions in 1964. According to the 40th anniversary DVD release of the film in 2004, Walt Disney first attempted to purchase the film rights to Mary Poppins from P. L. Travers as early as 1938, but was rebuffed because Travers did not believe a film version of her books would do justice to her creation and did not want an animated cartoon based on it. Disney finally succeeded in 1961, although Travers demanded and got script approval rights.
The relationship between Travers and Disney is detailed in Mary Poppins She Wrote, a biography of Travers, by Valerie Lawson, published by Aurum Press in the United Kingdom. The relationship is also the subject of the 2013 Disney film Saving Mr. Banks.
The Penn Theatre is located  in Downtown Plymouth on Kellogg Park.