Canton trustee is honored for math, science work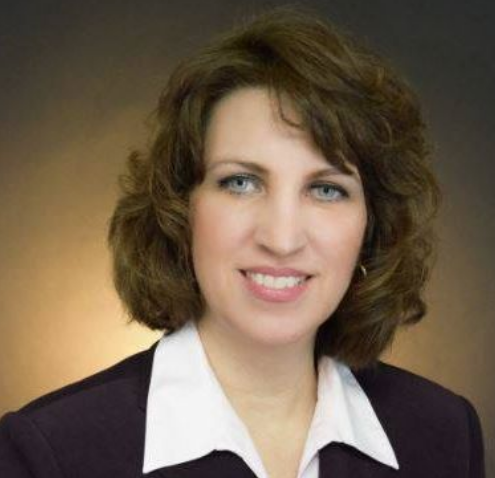 Jun. 23, 2019  PLYMOUTH EAGLE.
Plymouth Michigan News
Canton Township resident Anne Marie Graham-Hudak has been honored for her work in science, technology, engineering and math (STEM). She received Crain's Detroit Business Magazine award May 27.
Ford Motor Co. just announced that three Ford women won this award, and published it on the company internal websites.
"It is such an honor," said Graham-Hudak, who also serves on the Canton Township Board of Trustees. She has been with Ford for five years and previously had a six-year Ford stint.
She worked at Chrysler for four years and the Federal Aviation Administration for four years. Graham-Hudak has a bachelor of science degree in electrical/electronic engineering from Boston University and an MBA from Lawrence Technological University, which she earned this past December.
"Many girls have a very strong desire to change the world from a very young age – I know that was true of my four sisters and myself-three of us are engineers, one is a special education teacher, and the youngest is a physical therapy assistant. Microsoft conducted a poll and found that 72 percent of the girls polled said it was important for them to have jobs that directly helped the world, but only 37 percent thought of STEM as being creative or making the world better," said Graham- Hudak.
"Science, technology, engineering, and math (STEM) careers are a very powerful way to make these changes, whether it be through finding cures for diseases, launching ways to reduce pollution, inventing or implementing technology in their communities, teaching children with special needs, even composing a symphony, to name a few. STEM will bring the future to our communities and workplaces and it is important our daughters be there to lend their creative and unique perspective. I have been in many engineering meetings where women have brought ideas to the table that the men did not consider – we are unique and a large percentage of the consumers of technology and decisions in our home and world," she said.
"I love math and science as it opens the doors to so many fields and possibilities, and everything around us can be described by math and science. The acronym is now STEAM – Science, Technology, Engineering, Arts and Mathematics – it is all important," she concluded.
Colleagues at Ford Motor added praise for their coworker.
"Anne Marie is enthusiastic in her passion for technology. This is exemplified in how many changes she has placed across
Ford sites, and her continual push for infrastructure improvements to move our world forward," said Julie De Hagen, Ford Motor Co. STEAM business partner mentor.
Graham-Hudak and her husband, Hadley, have four children "and a very large extended family throughout Southeastern Michigan." She tells high school girls: "Follow your dreams – and they can change over time – that's OK. See the beauty in math and science as it is the root of all we see, do feel and touch. Don't let others tell you that you can't do something – because as girls and women – we can do anything we put our mind to. Stay strong and reach out to other like minded people for support when you need encouragement."
Canton Township Clerk Michael Siegrist also had praise for Graham-Hudak and the expertise she offers the township.
"Anne Marie brings her technical expertise and engineering background to her role as a township trustee and as the board representative on the planning commission. As Canton Township grows exponentially in population and development, she is at the vanguard, ensuring we embrace economic trends to create a 21st century community," he said.
Plymouth Voice.