News, Events & Other Smart Stuff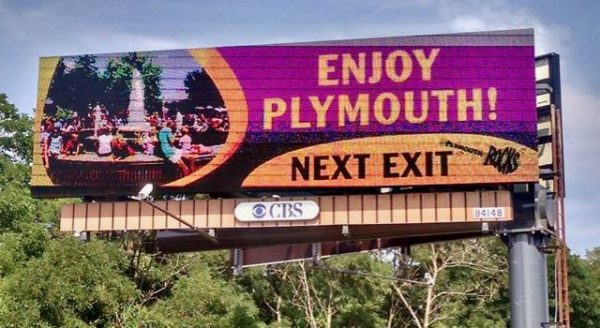 Feb. 3, 2019, PLYMOUTH VOICE.
Plymouth Michigan News
Read about news, announcements, features, and profiles. Stay informed, engaged, up to date, and connected to what's happening in our community. Information about current events in and around the Plymouth, Northville and Canton area.
Absentee Ballots get a new look
Absentee ballots for the March 10 Presidential Primary will be mailed out the first week of February.
The State of Michigan has mandated new envelopes for the ballots. Please be aware that you will receive the blue envelope in the mail, which contains a green return envelope for your ballot. Ballots will no longer come in manila envelopes. The blue envelope is new and could be mistaken for junk mail, please don't throw it away.
The new design was requested by the USPS to ensure timely delivery of return ballots to make sure everyone's vote counts. For more information, call the Canton Clerk's Office at 734/394-5120.
Plymouth City Commission announces Strategic Plan; one year tasks.
Members of the Plymouth City Commission adopted one-year tasks for the city Strategic Plan at their regular meeting Jan. 20 at Plymouth City Hall.
The 2020 tasks were developed collaboratively between the members of the City commission and administration in a Dec. 16 strategic planning session facilitated by Dr. Lew Bender. Tasks were also discussed at a committee of the whole meeting Jan. 20.
Commission members also approved the sale of a 2010 Pierce Fire Engine to Plymouth Township for $220,000. The city recently ordered a new Rosenbauer Fire Engine intended to replace the older model.
The commissioners also approved a waiver of penalties for failure to file property transfer affidavits and adopted an asset test for the principle residency exemption by way of poverty.
Eastern Michigan University Professor Dr. Greg Plagens presented findings from the Eastern Michigan University Kellogg Park Community Survey at the meeting.
In other business, commissioners approved four special events in 2020: the Kona Shamrock Race on March 10, Street Marketing's Ice Cream Social on July 4, the Kona Wicked Halloween Run on Oct. 25, and the Kona Guernsey Chocolate Run on Nov. 15.
Commissioners approved several reappointments to city boards and Commissions.
Stan Cole was reappointed to the Historic District Commission; Joe Hawthorne, Chuck Myslinski and Hollie Saraswat were reappointed to the Planning Commission; Joe Elliott, Ed Krol and Michael Gowen (alternate) were reappointed to the Zoning Board of Appeals, and Marilyn Alimpich was reappointed to the Housing Commission.
More information, including official agendas and minutes, is available at:www.plymouthmi.gov/agendacenter [http://plymouthmi.gov/AgendaCenter]
Northville State of the Community Luncheon set
Join chamber members and guests at this annual update on community happenings on April 15, from 11:30 a.m. – 1:30 p.m.,  Schoolcraft College VisTaTech Center.18600 Haggerty Road Livonia, MI 48152. There are scheduled presentations by Mary Kay Gallagher, Superintendent, Northville Public Schools, Robert Nix, Supervisor, Northville Township, and Mayor, Brian Turnbull, City of Northville. Tickets are $40/person – Chamber members and $45/person for  non-members, payable in advance to the Chamber of Commerce. Registration deadline is April 6.
For more information call: Northville Chamber of Commerce at 248-349-0203.