Alanna Maguire- choice of the Plymouth Voice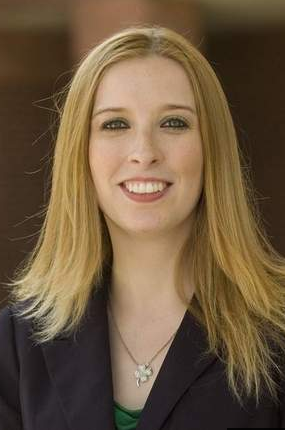 Oct. 26, 2012  PLYMOUTH VOICE.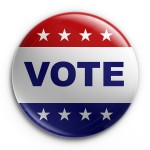 Plymouth Voice endorses well-qualified and motivated candidate Alanna Maguire for Plymouth Township Trustee.
We think small business owner Maguire's enthusiasm, experience and education would be a perfect fit for one of the four open Plymouth Township Board of Trustee seats this Nov. 6.
A life-long resident, Maguire wants to be an integral part of the direction for Plymouth Township.
We were impressed with her determination and desire to serve her community and are confident she will offer a fresh viewpoint and represent the community and is a strong enough personality to withstand the pressure to accommodate the decisions of an entrenched township official who has controlled the board decisions for many years.
Maguire says her motivation comes from her exceptional disappointment in the lack of professionalism and respect often flaunted by current board members.
"I've grown increasingly unhappy with the way our residents, who have legitimate concerns and deserve help and answers are treated. I am saddened at the obvious separation between our elected officials and residents," she said."
Maguire, a consultant, holds dual undergraduate degrees from the University of Michigan and Michigan State University, both in Political Science and Psychology. She also holds a Masters in Public Policy from Michigan State. Maguire is an experienced research assistant and graduate research assistant having held like positions at the two state universities. In addition, Maguire was an intern at the Wayne County Prosecutor Office.
Active in our community, Maguire regularly works as a volunteer with the Salvation Army, The Disabled American Veterans, Plymouth-Canton Community Schools, Plymouth YMCA, and the Plymouth Goodfellows .
"When I'm elected I will bring fresh new ideas to the table and will serve as a counterweight to this board," Maguire said.
We think Maguire's plan to have the trustees meet on a regular basis with business groups to open up two-way dialogue and to improve and expand the infrastructure, so as to attract more growth that will facilitate higher property values and more revenue, is an excellent idea.
Maguire says restoring public trust to the Board of Trustees, public safety and promoting economic development are the most important issues facing our township today.
Last spring the Township Supervisor and Treasurer decimated the fire department staff, cutting the ranks to13 firefighters for the 28,000 township  citizens. At the same time, the board refused to address the concerns and questions of residents and property owners who wanted a public vote on the funding of a professional, full-time fire and Advanced Life Support medical response department. Despite numerous court appearances and a pending case in an appellate court, the board members violated the civil rights of every resident and put them in danger.
"We deserve to feel safe in our homes, and I will work to restore our fire department and re-open the Lake Pointe Fire Station," Maguire said.
Maguire is also critical of the board's poor and impulsive decision to purchase vacant farmland previously owned by the City of Detroit, known as the Detroit House of Corrections. After spending $600,000 of taxpayers' money without performing due diligence, board members left the township with no clear title to the land and Detroit may reclaim the property and/or seek damages at any time.
We think Alanna Maguire is the best choice for Plymouth Township Trustee and strongly urge voters to support her Nov. 6.